On June 16th, 2012, Red Bull Divide and Conquer will test competitors' mettle on the mountains, rivers and shores of Canada's unparalleled West Coast.
Red Bull Divide and Conquer is a multi discipline endurance race on Vancouver's breathtaking North Shore that will include mountain running, mountain biking and whitewater kayaking.
The course will wind up and down over 6000 feet of vertical, starting in the old growth forest laden North Shore of Vancouver, then make it's way down the Capilano River and finishes in the deep blue of the Pacific Ocean. The total distance covered by this behemoth will be no less than 70 km's.
Categories will include women's, men's and mixed, but once everything is said and done, the first kayaker to cross the finish line will be crowned the champ, regardless of team dynamics.
Registration:
Teams of 3 - no solo entries. (1 mountain runner, 1 mountain biker, 1 kayaker) Open category, all are welcome. Participants must be 19 yrs of age. Registration is open from March 26th until June 8th 2012 or until all 100 team spots are filled.

Cost per team: $275.00 Includes official Red Bull Divide & Conquer / The North Face race tee. Team check in.
Mandatory* Friday June 15th from 6- 7pm at Grouse Mountain parking lot.

Mountain bikers must bring bikes at this time to drop off for upload on gondola. Overnight security will be provided.

Race start- June 16th @ 10am at the Cleveland Dam * North Vancouver.
To register, click here.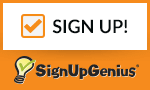 Volunteer Sign-up here
Follow Red Bull Canada and Vancouver for all the latest info!