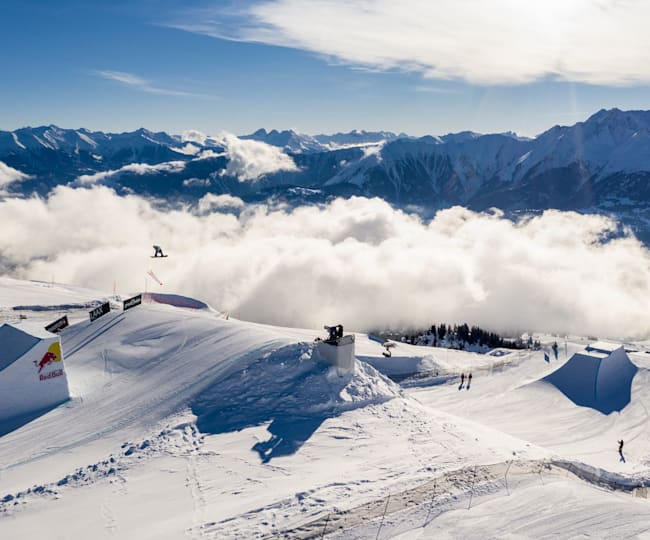 © Laemmerhirt/Laax Open
Get ready for the Laax Open 2021 with this all-action watchlist
With Europe's biggest snowboard battle returning on January 22, we've gone through the archives to collate the most memorable action and inspiring stories from the athletes competing in Switzerland.
This weekend one of the biggest contests of the year will take place, as the world's best snowboarders get locked and loaded for the
Laax Open 2021
. To get you hyped for the huge event, which you can watch live on Red Bull TV, we've put together some of the best videos from the riders who are ready to send it in Switzerland.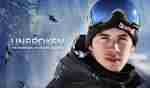 Over the past decade, Canadian powerhouse
Mark McMorris
has consistently set the standard for slopestyle. A previous Laax Open winner in 2016, hopes are high that 'McLovin' can earn another podium finish this year.
But let's not forget that true champions are defined as much by adversity as they are by success. McMorris's stellar rise in the sport was almost stopped for good in 2017, when injuries sustained during a backcountry session left him broken and in despair.
Unbroken
is the story of how he fought his way back to glory.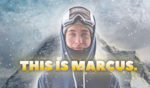 This is Marcus Kleveland: Episode 1
Tipped for the top from an early age, Norway's
Marcus Kleveland
is a snowboarding savant who redefined knuckle freestyle and landed the first-ever Quad Cork in a contest. Just like Mark McMorris, Kleveland also had to overcome a potentially career-ending injury on his journey to the top. This is explored in the series
This is Marcus
, which combines incredible action with a fascinating glimpse into the mind of a freestyle prodigy.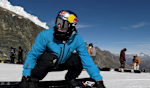 When it comes to the Men's Halfpipe final, it's a fairly safe bet that millions of Australians will be tuned in to watch their hero
Scotty James
don his trademark boxing gloves and defend his 2020 Laax Open title.
But there's a lot more to James than just having one of the longest winning streaks in the sport's history. He's also a natural in front of the camera, as his lighthearted and hilarious 'mockumentary' show
All Day SJ
perfectly illustrates.
4. Brock & Judd: Totally Normal S1 E1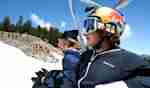 If being a pro snowboarder is your definition of dream job, then look no further than
Brock & Judd: Totally Normal
. Featuring
Judd Henkes
, another ripper hoping to improve on his third place finish at last year's edition of the Laax Open, this series shows that while results matter, for the American it's all about having fun first.
5. Flying – the magic of it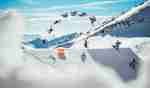 Featuring the talents of
Queralt Castellet
,
Marcus Kleveland
,
Katie Ormerod
and
Clemens Millauer
, this deep-dive into what it's like to soar over huge park features is an absolute must-watch. If you've ever experienced the magic that happens when gravity releases its hold and weightlessness takes over, you'll love this film.
Catch up on the best action from the 2020 Laax Open
Judging by the official entry list, the 2021 edition of the Laax Open is set to be an all-time classic, thanks to a lineup that's stacked with the biggest names in the sport. The same could be said for last year's event, where a perfectly shaped arena combined with epic conditions and athletes at the top of their game to create a perfect storm of shred excellence.
The Men's Slopestyle event was incredibly close, with every rider in the top five putting down a run that scored 80-plus points. It was a true nail-biter. Olympic champion Red Gerard held the lead right up to the dying moments, when Canadian all-terrain destroyer
Seb Toots
went all-in on his final run to add gigantic amplitude to huge technical difficulty, snatching victory with the incredible run in the video below.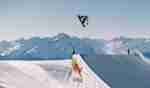 Men's winning slopestyle run
The Men's Halfpipe final was also classic edge-of-your-seat stuff, with Laax's superpipe ice cold and sculpted to perfection. Scotty James and his Japanese rival Yuto Totsuka finished the night with an epic showdown, with James taking the win. But the real drama went down in the women's event, when a Laax local took on three Chinese and two Japanese riders in the final.
China's Cai Xuetong and Liu Jiayu were on great form as always, but the night belonged to
Queralt Castellet
, who's been living in Laax for years now. She knows the pipe like the back of her hand and it showed. Castellet's run – which can be seen in the video below – combined a huge back-to-back 900 combo with an extremely technical Switch Backside 540. The judges rewarded her with a huge score of 90 points and the Laax crowd went wild.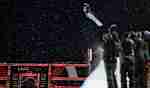 Women's winning halfpipe run
Last but not least, for a true riders-eye view of what went down at the 2020 edition of the event, check out this episode of
Laax Diaries
, where hosts Ed Leigh and Jenny Jones discussed the week's highlights with the riders who made it happen.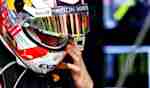 Placeholder Video_DO NOT UNPUBLISH