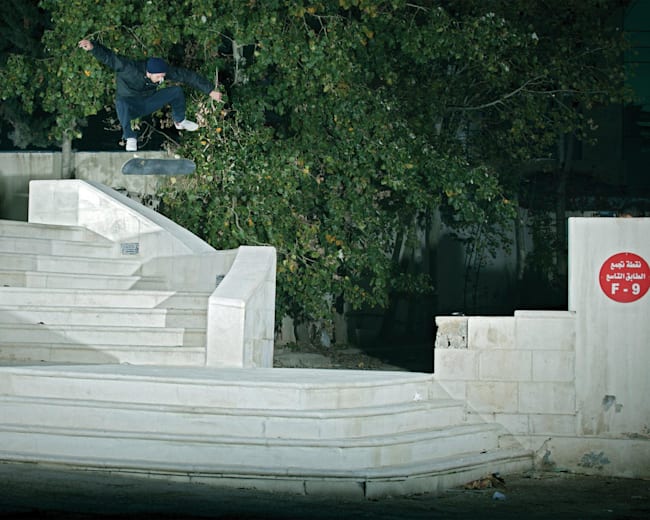 See a skate trip through Jordan come unstuck
© Sergio Alvarez
Watch our intrepid team hit trouble on their fateful Jordan trip in part two of The Curse of Petra.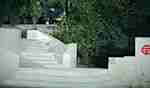 See a skate trip through Jordan come unstuck
Our intrepid international team of skate rats, including
me
,
Milton Martinez
,
Manolo Robles
and
Josef Scott
, had so far confined our exploration of
Jordan
to its patchwork capital,
Amman
. For a change of scenery, however, we drove to
Aqaba
for a couple of days to visit the famous World Heritage Site at
Petra
. We'd heard from people that you could drive up the road from the entrance and hike down into the canyon.
So, when we realised we didn't have time to see it all, we tried this route, figuring we'd see it our way and avoid the entrance fee. Descending into the canyon was a little bit sketchy, but once we got down there it was well worth it. Looking around and seeing nothing but open land with the occasional cave dug into the rock was a real thing of beauty. After hiking around for about 15 minutes we spotted a kid herding donkeys and he approached us with only one word of English: "Guide?" We figured, why not? So we gave him 10 Jordanian Dinars and he led us through the canyon, pointing out caves and ancient ruins that the tourists don't get to see.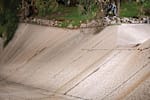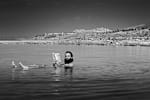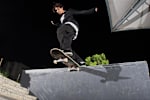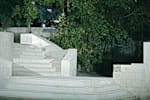 To cut a long story short, we then ran into a couple of guys living in one of the caves, and instantly one approached us in a very unfriendly manner, asking, "Who told you guys this way, how did you get in?" After explaining, we carried on down the rocks and hiked around, but he pulled out an old-school cellphone and called some government officials to come and pick us up, explaining, "You guys are in big trouble!"
After pleading our case with a judge against the undercover officials, we got out of court after each paying a fine.
The cave dweller, we assumed, had put a curse on us, later deemed
The Curse of Petra
because, in quick succession right afterwards, Edu's memory card mysteriously deleted everything, we suffered a flat tyre in the middle of traffic the next day, I was bedridden for 30 hours following a delicious meal, and finally the roll of film I shot in Petra mysteriously disappeared from my bag upon arrival back in the United States.
Other than The Curse of Petra, the trip was a success and an eye-opening experience, with people that, in some ways, were friendlier and more welcoming than people in my own city. Since our trip I've seen a few groups of skaters travelling through Jordan via social media, and the fact that they now have a skate park means skateboard evolution will take its course – there'll be local rippers in no time.