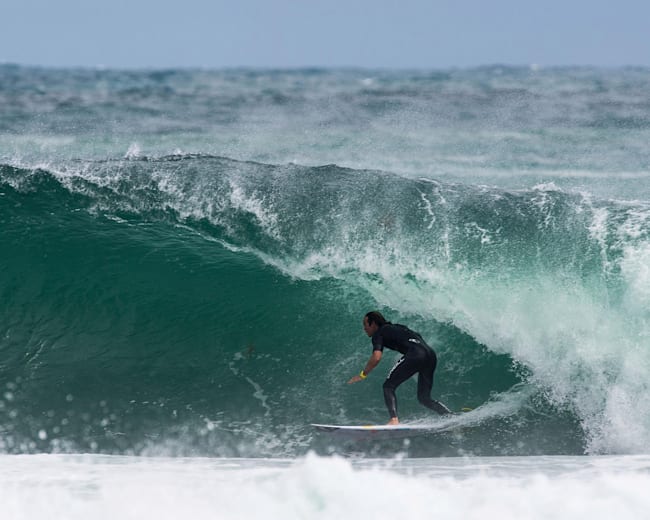 Australia's 5 best country surf towns
© Ryan Miller
You enjoy surfing and road trips? These are the rural regions on top down under.
Australia, as we all know, is a huge country that contains a half-dozen-or-so big cities, tonnes (literally) of mineral wealth, some skiable mountain ranges, a heap of desert, and 35,000km of coast. As the anthem goes, we're girt by sea. Anecdotally 90% of Australians live within a half hour drive from the coast, so you'd think lineups would be bumper-to-bumper the length of Highway One, but you'd be wrong.
There's no greater country for country waves, and no shortage of epic little hamlets dotted around our nation's coast. Here are our five favourites, travelling in a clockwise direction from the north east.
The little community at the tip of Queensland's North Stradbroke Island sure is a blessed one. Sure, sharks, but otherwise once you're off the ferry (a crowd killer no less) there's a main beach swell magnet and a couple of elusive gems just waiting to turn on. Throw in fishing, spectacular scenery, bath warm water and a fantastic pub, and the place is hard to top.
This Northern New South Wales' gem sucks in swell from every direction and has enough beaches and breakwalls and reefs and ledges that you can find an option in any wind or swell. It's also a fun little town with a couple of great bakeries, a backpackers that's always full, and one of the best ocean side hotels in the country. Full marks.
New South Wales' South Coast houses one of the greatest stretches of waves in the country. With heaving slabs to express pointbreaks and everything in between it's not hard to see how the Wrights and Fitzgibbons' of the world come from the region. A couple of hours from Sydney, Ulladulla sits in the midst of it all, with a couple of good local footy sides, the best pie shop in the nation, and more surf than you know what to do with.
No need for a ferry to get to PI, a short bridge sees you in Victoria's happiest wave hunting haven. The beaches face in all directions, meaning you can surf 24/7 in any wind and on any swell. There is no shortage of options, from points to beachies, and where else in the world can you surf with penguins?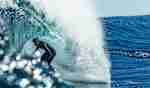 No Contest heads to Margaret River