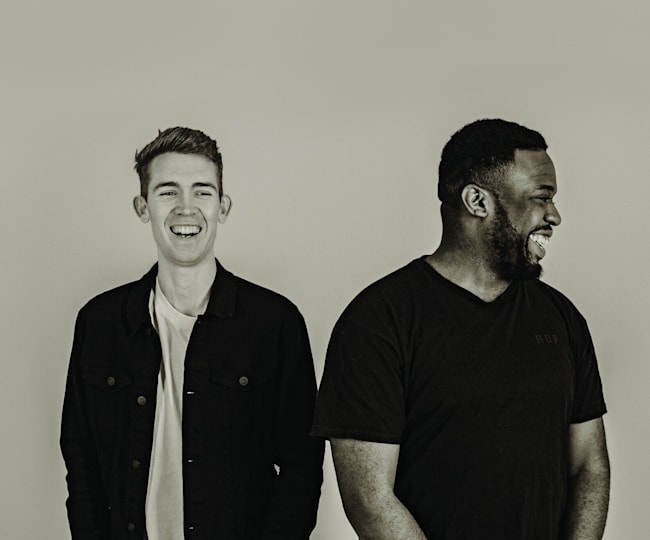 © GLXY
Get the best new drum 'n' bass from around the world in one playlist
Tune into the best breakout drum 'n' bass artists, tracks, labels and mixes from across the globe.
What began in inner-city clubs and raves around the UK more than 25 years ago has long since become a global phenomenon. Today,
drum 'n' bass
is a worldwide movement.
Each territory comes with its own culture, musical flavours, artists and labels. Whether it's jump-up drum 'n' bass from Belgium, neurofunk from The Netherlands, liquid drum 'n' bass from North America, or any other shade and style in between, the international drum 'n' bass landscape has never been healthier.
Listen to and follow our regularly updated Spotify playlist for the best new drum 'n' bass tracks from across the world and then read on to learn more about the artists behind some of the standout additions.
Check out our Around The World In Drum 'n' Bass playlist below:
GLXY & DRS – She Sings For Me
Manchester murker
Dutta
's been on a monster roll since launching his label, Informal, in December 2019. Weaving between raucous jump-up energy and moodier rollers, every release offers variety and comes with a raffish, unkempt funk guarantee. April has been especially ripe for Dutta jams, as releases on Informal and Nicky Blackmarket's Kartoons have both recently dropped.
Quadrant, Iris – This Is Not Normal
Seattle power duo
Leigh Quadrant
and
Karen Iris
deal strictly in powerful, skin-meltingly tech rollers and their latest release for
Klute
's
Commercial Suicide
is no exception. The whole Form Constant EP is recommended, but it's the techno-like arpeggio and ghostly vocals that make the fittingly titled This Is Not Normal stand-out the most. Concentrated 3am rave juice.
Mako
's debut solo album on
Metalheadz
is an exploration of the essence of true drum 'n' bass. Tension, emotion, attention to detail, the art of surprise and superb drum craft. From the toxic halftime wastelands of Flip It to the unhurried, dreamy psychedelics of Holding You, Oeuvre is yet another Metalheadz LP keeper.
Urbandawn – Together Again (I Pray)
From last year's smash Home Together to this month's poignant Together Again, once again Sao Paulo polymath
Urbandawn
manages to blend every style into one power-punch of a tune. Belting soulful vocals and hooks, neuro basslines, dancefloor welly and delicate guitar playing of his own, Urbandawn fuses flavours at a Michelin level.
China's boundary-blending
Unchained
imprint has been spotless in its sonic assault of late. The label's Year Of The Rat compilation was a huge statement of intent earlier this year and they've followed it up with a chop-rattling EP from New York's Doctor Jeep.
Remix: Lenzman – In My Mind ft IAMDDB (Break Remix)
Toulouse is to the French D'n'B scene more or less what Bristol is to the UK scene – an outpost with a style and sound of its own. Based out of Toulouse,
Vandal
celebrate their 50th release this month with a killer compilation album featuring
Amoss
,
Phentix & Nymfo
,
Revan & Hadley
and
Zero T
.
Bensely – Secrets Ft Sarah Carmosino (Flite Remix)
Estonian and Lithuanian duo
Mean Teeth
have delivered the final chapter of their album Bring Back The Funk. An exercise in classic rough-round-the-edges neurofunk and bulldozer grooves, it's the latest in a whole string of recent operations on labels such as Korsakov, Lost, Kill Tomorrow and neuro mothership C4C, Cause4Concern's pioneering label. The track Tough Business is especially hard-hitting. A collaboration with both C4C members, it features the voice of the sorely missed
Optiv
, who passed away earlier this year.
Watch Assembly Required: Red Bull Symphonic With Camo & Krooked below: