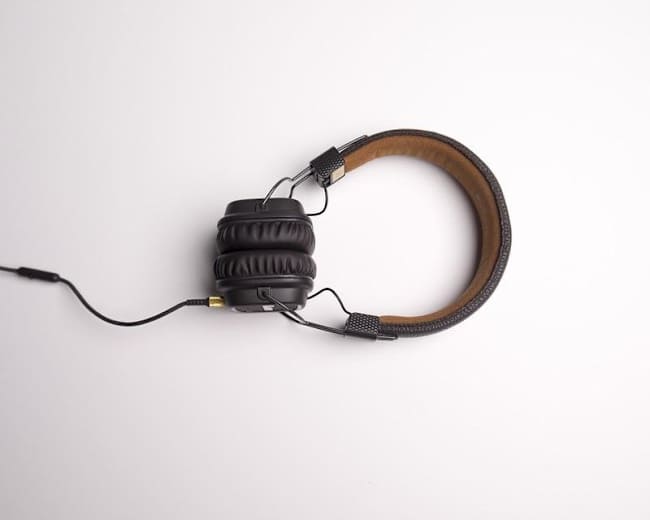 Is music streaming making listeners smarter or complacent?
© Google Images
In January 1993, Internet Underground Music Archive (IUMA) launched the very first free online musical archive. It was a platform utilised by unsigned artists to share their music and market themselves independently. Almost 10 years later, Last.fm was launched. Besides aggregating plays, it spat out music recommendations based on whichever artist you were listening to, or
"scrobbling"
, at the time. Soon after came the launch of Pandora, which bypassed Last.fm's recommendation system with complex algorithms that developed highly curated radio stations for subscribers.
Music streaming services appeared to be a catch all solution to the industry's problems. In 2007, tensions between record labels and musicians were at an all time high; issues with adequate pay were at the forefront of this discussion with artists resisting against restrictive contracts.
The "pay what you want" scheme of services like Bandcamp are what many artists opt for today, but back in 2007,
Radiohead released the first major album
whose price was determined by what individual consumers wanted to pay. This was followed shortly by the launch of SoundCloud, borne from that very same desire to bypass record labels and release music to an audience for free.
However Spotify's launch in 2008 and its subsequent launch in North America in 2011 saw a rise to a different model. Everything was integrated, from music saved on hard drives to a virtually infinite library of streamable songs; it appeared to be the solution to piracy, which had increasingly become a burgeoning threat on the music industry. And most importantly, Spotify paid artists — even if you didn't pay for a premium account. It was a major win for consumers and apparently a bigger win for artists.
But over the years, streaming services like Spotify, Apple Music, Amazon, Google and the like have come against criticism for the realities of streaming — on average an artist will be
paid $0.0038 per stream.
Besides outliers like Taylor Swift, Drake and Ed Sheeran, that isn't a lot of money.
In a recent interview on BBC Radio 2, Apple Music executive Jimmy Iovine was excited for the future: "Streaming and technology will bring the artists closer to the audience." However with the rise of playlists, algorithms that curate your taste, the excitement for discovering new music has become something of the past. In
The Problem With Muzak, Liz Pelly
contends that "these algorithmically designed playlists, in other words, have seized on an audience of distracted, perhaps overworked, or anxious listeners whose stress-filled clicks now generate anesthetized, algorithmically designed playlists".
When people become fans of playlists are they no longer becoming fans of the music itself?
People are listening to more artists than ever before, with playlists boasting a range of musicians, but when people become fans of playlists are they no longer becoming fans of the music itself?
Spotify themselves reported
an increase in playlist interest: "We're seeing an explosion in listening diversity, defined here as the number of artists each listener streams per week" – increasing by nearly 40%. In that very same report they asked, "If this is how people listen to music now, what does that mean for artists? Will they have an easier time finding an audience, or will streaming focus global attention on a small number of stars?" In fact since 2014, around the time Spotify began to hit its popularity in North America, the average number of artists each listener streams per week has increased from just under 30 to about 41 artists per week, with the biggest increase occurring in 2017. "These programmed playlists and other offerings within the Spotify ecosystem create an environment where listeners are gently encouraged to discover new artists, find out when their favorite artists (or artists they might like) release new music, keep tabs on what's hot in all kinds of genres, and rediscover forgotten gems, all of which contribute to listening diversity and more exposure for more artists."
Without the propensity of fandom, artists set to lose out on their bread and butter — making money from people who attend shows, buy merchandise and physical copies of their music. The potency of fandom fading is a bigger problem than it seems to be on the surface. Without people investing in artists, this could have bigger trickle-down effects, like the possibility of losing DIY and underground scenes that rely on a community of fans to support them.
Jimmy Iovine revealed his future plans for Apple Music is to offer more exclusive content, in the vein of Netflix Originals. But restoring fandom and a passion for finding music is at the crux of what makes music so exciting. Sharing in a community, no matter how big or small, drives fandom and puts money in artists' pockets.
As fanfare devolves, artists are forced to rethink the way they make music, release albums and the volume at which they release content. In the last 12 months, Migos have released two albums, five singles, eight features, four promotional singles and 28 other charted songs— that's without counting their solo projects. It's been a persistent onslaught of music, with what appears to be little curation -- that has been left to streaming services with the hope that something will shine through. For the most part it's worked and there will rarely be a time that Migos isn't suggested somewhere on the front page of Apple Music.
Fans were exhausted by the time 'Culture II' dropped,
r
eviews reflecting this fatigue
with the trio. Even Migos themselves sounded tired and repetitive on their record, but does the blame sit with them? The front pages of streaming services are reserved for new releases from the most popular artists at the time. When Migos found a worldwide audience with Bad And Boujee they made sure not to lose their spot. And despite the mediocre reviews, they haven't relented.
Pelly spoke with an independent record label owner, whose frustration with streaming's effect on music is borne from dwindling record sales and the platform's disinterest in any music that doesn't fit the status quo: "The more vanilla the release, the better it works for Spotify. If it's challenging music? Nah, if Spotify is just feeding easy music to everybody, where does the art form go? Is anybody going to be able to push boundaries and break through to a wide audience anymore?"
The convenience of playlists and outsourcing curation has impacted smaller artists. The discovery of music, whether it be crate-digging or treading through the dark corners of SoundCloud, are no longer required — what happens to the artists left behind by streaming?
The discovery of music, whether it be crate-digging or treading through the dark corners of SoundCloud, are no longer required.
According to the Recording Industry Association of America
, digital downloads are now being outsold by CDs and vinyl for the first time since 2011. The report showed that digital downloads plummeted 25 percent to $1.3 billion over the previous year. Revenue from physical products, by contrast, fell 4 percent to $1.5 billion. Streaming offers an alternative to buying music, one that is morally superior to piracy, with a price tag that ranges from free to $10 per month.
The rise of artist-run streaming services which aim to pay musicians more came to the forefront with Tidal. It was a comparatively expensive product which led to fewer subscribers, and reported losses for the company made this model appear financially unviable. Industry pundits urged that the spread of competitive and
exclusive streaming would cause a reversion back to piracy
, and in 2016 the exclusive release of Kanye West's The Life Of Pablo on Tidal proved their point. In less than a week the album was illegally downloaded over half a million times. The past decade has seen the rise of streaming services plead with and convince consumers that they can have everything they want for just $10 a month, so it's easy to see why asking them to pay another $10 elsewhere for a single album would seem exorbitant. Streaming has irrefutably cheapened consumers' value of music.
Almost 10 years later, Spotify has gone public on the New York Stock Exchange, with an untraditional direct listing suggesting that they do heavily rely on their 80 million subscribers for revenue. There isn't any movement away from streaming from the public, even though there is mounting pressure from artists to move away from these designs.
Blockchain streaming apps that look to pay artists in cryptocurrency have seen an upward swing with services like Choon and Bitsong. They aim to highlight smaller artists but are they viable in a market that is saturated by cheaper alternatives that offer a lot more?
Streaming services have made music more accessible that it ever has been and it gives artists a means to make money from their art. In 2016,
there was a noticeable decrease in piracy
with 44% of internet users using exclusively legal means, with a 5% rise from the previous year. While Spotify does come in having one of the lowest payouts to artists, as subscribers grow, so too does an artist's payout. Generally, 70% of a streaming service's total revenue is paid to creators, which according to
Billboard
is a "larger percentage than a typical record store, and in line with what iTunes pays on digital downloads".
But perhaps most importantly, streaming services have begun to wield their power from traffic gained by front pages and now foster artists.
Spotify's Director Of Label Relations, Will Hope
, stated, "Spotify can offer a fanbase and more long-term monetisation." Apple Music has notably grown the careers of Chance The Rapper, Khalid, 6LACK, and locally, Amy Shark all by spotlighting them on their front page. Chance The Rapper's Coloring Book became the first ever streaming-only album to enter the Billboard 200 and earned him a Grammy. Chance has
often been caught on the semantics
of whether his records are 'mixtapes' or 'albums' — but if his mixtape wasn't released as an album on Apple Music, he may have never been nominated in the first place. The Recording Academy has been accused of a "
stale" outlook
on the music industry but streaming has managed to push even their boundaries.
To focus on an artist win back home, Amy Shark was announced as the first Australian act to be featured as Apple Music's Up Next Artist. Apple partnered with
The Late Late Show With James Corden
to have Shark perform, and introducing the Gold Coast artist to an international audience has wildly grown her career. "I'm honoured to be a part of Apple Music's Up Next campaign, I've followed it from the beginning and love the content they put together and the insight they give into up-and-coming artists so I'm beyond grateful to be featured alongside people like Khalid and 6lack," she said. It's led to collaborations with
blink-182's Mark Hoppus
and even
super-producer Jack Antonoff.
Curation of playlists has its negatives, yet more artists are being exposed to wider audiences unlike ever before. What needs to happen next, rather than an increase in exclusive content, is further nurture fanfare. Streaming services hold the power to do just that and as they move forward to offer exclusive content and hone in a dedicated audience, we could see things change for the better. In the same way, listeners now have a responsibility to explore outside the realms of convenience by using streaming services to find new artists they love and when the time comes, put their money where their mouth is.