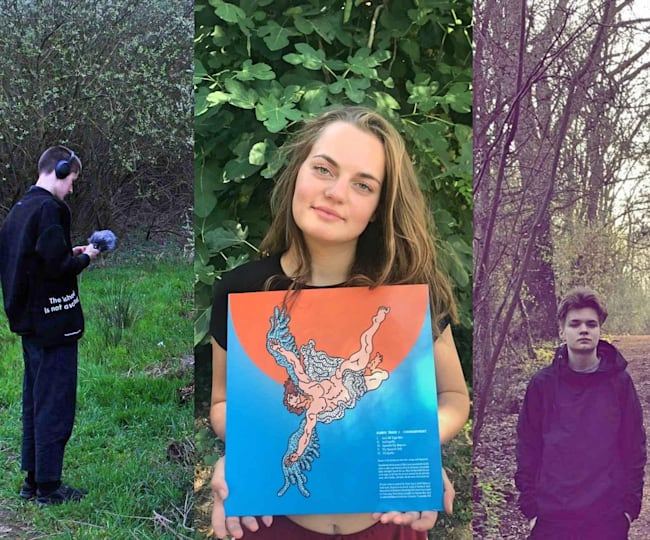 © Red Bull Belgium
Why do teenagers still buy vinyl records?
It's safe to say that the way we consume music has evolved from buying and owning music to streaming it on the internet.
Last year's
Digimeter
research by Imec proved that we were streaming more music than we were listening to cd's. Also remarkable: youngsters listen more to music online than on the radio, traditionally still a strong medium though for older people. Especially Youtube is a strong streaming platform, offering almost every song in the world with or without a video, followed by Spotify and Apple Music.
In this internet era teenagers still find their way to the record store though. The old vinyl medium has indeed known a revival the last couple of years, mainly thanks to selling the back catalogue of well-known artists such as David Bowie or The Beatles to a mass crowd of well-off consumers. And of course thanks to the real believers, the really passionate ones who never stopped buying the precious black gold, like you and me. But what draws these teenagers to record stores, while they grow up in digital times and have access to any possible song on the internet? Why do they choose an expensive medium, when they aren't earning their own paycheck yet? We had a chat with Wannes (19), Billie (15) and Louis (16).
For Billie it's pretty simple: "Just because I like vinyl a lot. The feeling of buying the record, holding it in my hands, playing it, … is so much nicer than on my phone." She got into vinyl after receiving a turntable for her latest birthday. "I already had a few records from my father's bands (Reinhard Vanbergen, red.) and I also stole a few from his collection. The turntable came with a few records as well and ever since I'm hooked."
For Louis it's the same story. His family collected enough money and bought him his first turntable. Already being intrigued by dj'ing at the age of 12 when seeing his brother Jules (dj Bafana, red.) at work, the time was right to start collecting. Louis isn't yet dreaming of cheering crowds though: "First I want to get into more music and find more records. I only started six months ago, so we'll see what happens. My first records were mostly hiphop and recently I'm more into dub music."
Wannes, the oldest of the interviewees, almost accidentally bought his first record. "I was 12 and got 'Bad' by Michael Jackson at a flea market. I didn't even have a record player back then." Wannes is about to enroll at the PXL in Hasselt to study music management. For him buying records is a way to support the artist: "I feel it's stupid to buy a digital file, I prefer the object and the artwork. And I also find the medium more fun to deal with. It sounds warmer, that's why I like it."
What about the money? How does a teenager pay for a record when they are still studying? Billie knows one thing for sure: "If I would work full-time, I would definitely buy more records. One day I really want a full closet. But now I'm just very careful with what I buy and I try to look for inexpensive records at flea markets." Wannes is constantly working extra to pay for his expenses: "Right now I'm doing a summer job and during the year I work in a biological food shop. I also like to produce my own music, so sometimes I have to choose between buying records and spending money on new instruments. I usually spend about 50 euro per month."
Louis has a little advantage on the others: "My brother works in the Ghent based record shop
Music Mania
, I get a small discount. I often go there to listen to music and say hello."
But investing in a record collection doesn't mean digital music is out of question. Louis also has a Spotify account, which he regularly uses. "But not everything is available on Spotify, so what I can't listen to online, I prefer to buy on vinyl" he admits. Billie also is a frequent Spotify user, but uses the streaming platform in a different way: "I make a lot of playlists with my favorite songs. While on vinyl I buy albums and I listen to them from beginning to end. I also share records with friends. So far I have almost 100 records, nicely installed in my room next to my turntable. I like to be around them, it's a good spot to relax."