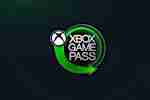 10 Xbox Game Pass titles you need to play
© Microsoft
Just got your hands on an Xbox One? Here are the games on Gamepass you should download first
Have you just nabbed a deal on an Xbox One S or Xbox One X on Black Friday or Christmas? Every Xbox is incomplete without the absolute steal that is Gamepass. Gamepass is a subscription that you pay to Microsoft to get access to an instant library of over 100 games, with new ones being added every few weeks or so. This is a perfect companion to any Xbox One that you may have picked up. But be aware that some of the larger titles may take a little bit longer to download, depending on your internet connection speed. To help you choose what to play first, we've selected some of our top games available on Gamepass to help you get started.
Halo: The Master Chief Collection
Containing a staggering six Halo titles, the Halo: Master Chief Collection beautifully remasters all of these old titles and brings them, their multiplayer modes and their campaigns straight up to current generation standards. If you're completely new to the Halo series, this is where you start. While some titles may have aged somewhat, others such as Halo: Reach are still brilliant to play. Regardless of whether you prefer other first-person shooters, mowing down enemies while in a Warthog is something that you've got to try at least once.
The Outer Worlds
"What? Didn't The Outer Worlds just come out a few months ago?!" you say. Well dear reader, Gamepass members also have the added benefit of having brand-new, normally full-priced titles launch straight on Gamepass. The Outer Worlds is an exceptional open-world RPG with smart storytelling, companions to meet along the way and a whole host of RPG mechanics that make going through this sci-fi dystopia unforgettable. You can hack your way into computers, lie your way out of a sticky situation, or rely on the tried and true method of sniping enemies away from a distance. Don't sleep on what could be one of the best game to come out this year.
Forza Horizon 4
Did you ever want to go just relax and drive through the Great British countryside in a ludicrously expensive car and watch the seasons go by? Forza Horizon 4 is the game for you. If you want to experience high-octane races with other players in an absolutely huge open world, you can do that, too. There's a lot to love about Forza Horizon 4, with a slew of challenges to complete and a whole host of cars that'd be too long to name here, and different types of racing from Rally, Drifting, Drag Racing and more that'll keep you on your toes. It's a cohesive experience that is an absolute must-play for any petrolhead.
Gears 5
Whether you're used to the plodding third-person shooter franchise or a newcomer, it's easy to understand the basic premise of "shoot baddies". Equipped with a chamber full of game modes including a full-length campaign, the return of the series' iconic horde mode, a map builder and more that has some of the tightest shooting mechanics that modern games have to offer, Gears 5 is a multiplayer highlight and has excellent presentation, to boot.
Life Is Strange
When endless shooting, driving or exploration get a bit boring, the essential Life is Strange series is all available on Gamepass. The premise of the first game is that you play teenage girl who has just moved to a boarding school, set in an eerie backwater town. After a dramatic run-in with the local bully, you find that you're able to stop time. The plot doesn't shy away from tackling tough topics, and holds host to a great and memorable cast of characters. While it might be a few years old, Life is Strange's exploration, quick decision-making and points of pause makes it a fantastic experience, and one of the best story-driven titles you'll find on Gamepass.
Ori and the Blind Forest
Ori and the Blind Forest is a tough-as-nails platformer wrapped up with beautiful presentation, and is excellent for those of you who might have a hankering to play something that's has a retro feel, but with a modern look. This family-friendly game will have you throwing your controller in frustration when you can't make those tough levels, but how can you be mad at characters that are so cute?!
Hollow Knight
For those of you who are fans of moody, 2D exploration by way of Metroid or Castlevania, Hollow Knight is one of the best interpretations of the genre. With it's gleefully cute art, tough bosses and huge map, you'll never be left with things to do in Hollow Knight. The way the map is woven together, in addition to unlockable upgrades make this a difficult, satisfying 2D exploration game that is well worth a look.
Monster Hunter: World
Monster Hunter: World is for those of you who want to team up with friends to take down huge monsters in beautiful maps, and craft armour and weapons out of their gear. With a host of incredibly different weapons, and a vast array of different monsters to face, Monster Hunter: World incredibly deep, and you could easily lose hundreds of hours crafting new armour and facing these giant beasies.
Ashen
For fans of the Dark Souls series, Ashen is set in a sunless world, where you have to pull together wayward NPCs in order to rebuild a community, which also serves as the world's main hub. With deliberate combat, and an innovative passive multiplayer system, which sees another player helping you along the way, Ashen is a more pondering, thoughtful look at a bleak world devoid of hope. While there may be great equipment and loot just around the corner, you'll need to be aware of the creatures from the dark in this unforgiving Action- RPG.
Devil May Cry 5
The staggeringly stylish action series Devil May Cry made a comeback in 2019 with it's flashiest entry yet. WIth three different playable characters and a bombastic, cheesy self-aware plot, Devil May Cry 5 is a great game for newcomers and veterans alike. You're able to build up complex combos, use different weapons and customise your loadouts in order to rack up style points, where you're graded on how cool you look while playing. Some games might value just how many enemies you kill, but not Devil May Cry 5. This action romp is a great stress reliever, and the lengthy single-player campaign is one of the best that we've seen in a game all year. It's well worth the precious hard drive space just to beat up some baddies with a guitar.