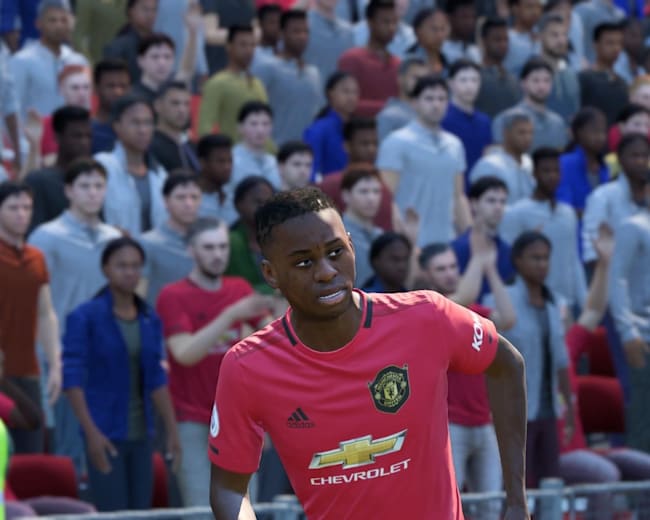 The 10 best young full-backs in FIFA 20 Career Mode for any budget
© EA Sports
There are plenty of exciting right-back and left-back options in the game, all brimming with high potential.
It's always important to find a good
full-backs
or
wing-backs
as they cover a lot of ground. With pace being so effective in
FIFA 20
, a lot of battles will take place on the flanks.
For
Career Mode
, it can be difficult and time consuming to scout for the best candidate that fits your
budget
. Instead, look to this guide with some of the world's most promising full-backs with options at every price point. There are plenty of
wonderkids
capable of transforming your squad.
Best young full-backs - £1 million and under
The young right-back impressed in a cup game for Liverpool earlier in season with a goal and could prove to be an excellent signing. Starting at 62 overall, the Dutchman has tremendous growth with 85 potential, offering great value considering he costs just £563,000.
Another budget option is Hamburger's Josha Vagnoman, a versatile defender who can play on either flank or even at left-mid thanks to his four-star weak-foot. The 64-rated German is rapid with 82 acceleration and 86 sprint speed and has potential to grow to an 84 overall, making him well worth his market value of £926k.
Best young full-backs - £1-5m
Another Premier League defender, Rúben Vinagre is one of the many Portuguese players at Wolves. The 20-year-old is a tricky left wing-back with four-star skills and 82 agility which are complimented by his stellar pace. Starting at 70 overall, Vinagre is well worth his £3.3m price tag, especially with his potential to grow into an 84.
If you want a right-back who is extremely fast and will cover a lot of ground, Lech Poznań's Robert Gumny is the man for you. The 70-rated Poland international has 92 acceleration, 84 acceleration and high/high work rates. With his 84 potential, he is worth the £3.3m investment.
Best young full-backs - £5-10m
Chelsea's Reece James is a bright prospect with 86 potential on FIFA 20 so he is well worth the £6.3m investment. The Englishman is a 73-rated right-back who has good stats in every area but the highlights are his 79 sprint speed, 78 strength, 75 stand tackle and 72 crossing.
Another good option at right-back is Genk's Joakim Mæhle who has both the speedster and engine traits thanks to his 92 sprint speed, 89 acceleration, 95 stamina and high/high work rates. Starting at a high overall of 77 and growing to 84, the Dane is valued at £9.9m and justifies that price point.
Seeing as he just signed for Arsenal, you can't sign Kieran Tierney in your first season but the 76-rated left-back is worth the wait. Valued at £9.9m, the Scotsman has a lot of green stats but the highlights are his 89 sprint speed and 89 stamina. Plus, he will only get better with his 86 potential.
Best young full-backs - £10-20m
Moving into the more expensive players on this list, Renan Lodi offers a lot of back for your buck with a market value of £10.6m. The Brazilian left-back has pace to burn with 86 acceleration and 83 sprint speed, is great on the ball with 82 agility and four-star skills, and will only get better as he grows from 77 overall to 85.
If you want a wing-back that excels going forward, Youcef Atal is the man for you. The exciting 77-rated Algerian has four-star skills, a five-star weak-foot, 90 acceleration, 80 dribbling and 79 stamina making him well worth the £11.3m price tag. Once he reaches his 86 potential, you'll have one of the best defenders in the game.
It's worth waiting a year to sign recent Manchester United signing Aaron Wan-Bissaka as the 79-rated right-back is an incredible prospect with 88 potential. For the £15.8m you'll have to pay for the Englishman, you'll get 86 acceleration, 88 sprint speed, 86 slide tackling, 83 stand tackling, 84 agility and four-star skills. He's very much worth the price.