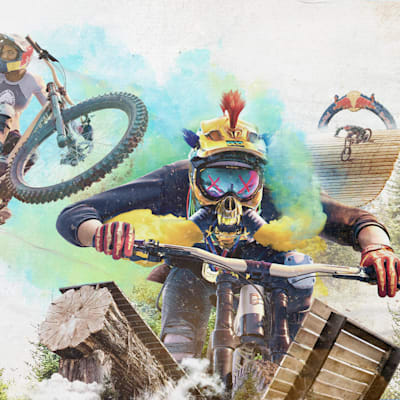 Joyride's Riders Republic Contest - Take part and win!
Red Bull Joyride, the world's pinnacle slopestyle mountain bike competition returns this summer, and you can be a part of the action! Submit your best in-game, mid-air photo while taking on the Rider's Republic exclusive Red Bull Joyride course for a chance to win a trip to Whistler, BC, to catch the live event.
To celebrate the 10th anniversary of the prestigious slopestyle mountain biking event, Red Bull Joyride is partnering with Riders Republic for an exclusive contest. To enter, online riders must capture and submit their best in-game photo while riding our exclusive Red Bull Joyride course and performing a mid-air trick. This exhilarating track can be found in the North East corner of Little Yosemite Valley map of Rider's Republic. Put all those photo mode tools to use, and the best shot will be selected by a panel of judges based on four categories: Originality, Creativity, Quality of Composition and Movement/Flow. Riders who take the best shot will earn the grand prize of a Red Bull Joyride VIP experience in Whistler, BC on August 13, 2022. See the steps below of how to enter for your chance to win!
© 2021 Ubisoft Entertainment. All Rights Reserved. Riders Republic, Ubisoft and the Ubisoft logo are registered or unregistered trademarks of Ubisoft Entertainment in the U.S. and/or other countries.
#1

Capture your best in-game photo

#2

Submit your action shot below

#3

Win a chance for a Red Bull Joyride VIP experience