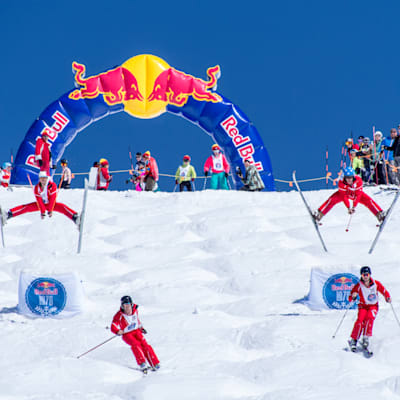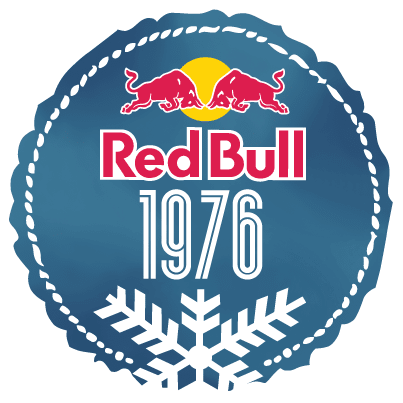 Red Bull 1976
Missing the powder? Red Bull 1976 is back and headed straight for Blue Mountain Resort this March 26th, so get your summer snow fix with this retro ski competition.
These are the Winter Games that Canada's never had. Fans of the 70s, freeskiing, big air and even bigger hair – this is for you. On March 26th, the 1976 Games will be reincarnated at Blue Mountain Resort in the form of an old-school ski and snowboard competition showcasing the best of 70s snowsport culture at Red Bull 1976.
Each team will have one opportunity to participate in two challenges: Retro Relay Race and Jozo's Jump. Head on over to the info tab for details on each challenge.
First placed team will win $1000 CAD

Second placed team will win $700 CAD

Third placed team will win $300 CAD
It costs $80 per team to participate in Red Bull 1976. Teams must have four people.
To register a team of four and take part in this multi-disciplinary showdown embracing one-piece suits, wigs, moustaches, outdated tricks and questionable racing methods, click
here
.
Only one person (the team captain) needs to register a team. All remaining team members can check in onsite.
Click here to register.
Check out the mogul action (and colourful outfits) from the last edition at Mont Tremblant, Quebec in our video. Yeah, baby.
View the terms and conditions for Red Bull 1976
here
.
2 min
Freeskiing action at the Red Bull 1976
Watch a video of the Red Bull 1976, a retro, multi-disciplinary ski competition in Canada.