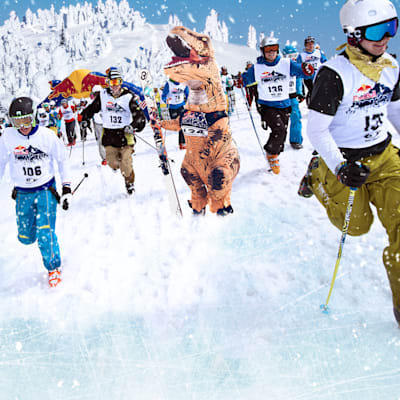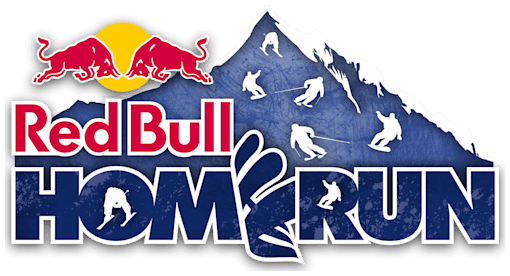 Red Bull Homerun
Whether you are a professional, a hobbyist or a winter sports enthusiast, get your skis and snowboards out and come join us at the first Red Bull Homerun in Canada.
Red Bull Homerun is sold out
. Day of registration may be available if space permits. Please visit the registration tent on February 4th for further details.
From the top of a snowy mountain, participants sprint to their skis and snowboards, clip in, and race down a marked course to the finish line. The winner basks in the glory of being the 2023 Red Bull Homerun Champion.
The concept is easy: Sprint for your skis or your snowboard, throw yourself down the marked course and finish at this year's biggest après ski party. The start is located off the top of Sunburst Express. The course starts on Cahilty and merges onto 5 Mile towards the finish at Masa's Patio. Only the fastest and best dressed count, so if you want to celebrate at the base of the mountain you'd better give it your all!
Medals and bragging rights will be awarded to the:
Top 3 female snowboarders