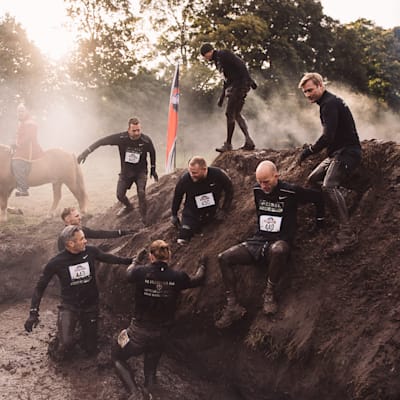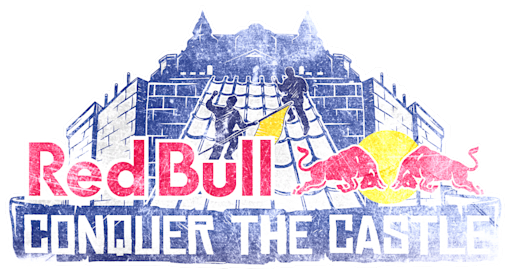 Red Bull Conquer the Castle
Tak for dette års Red Bull Conquer the Castle. 2400 deltagere stillede til start på Rosenholm slot, hvor de kæmpede sig igennem 4 km med 29 forhindringer. Billeder fra racet kan fanges lige nedenfor
Rejs tilbage i tiden og indtag Rosenholm Slot!
Red Bull Conquer the Castle er et unikt OCR-event, hvor du kan opleve følelsen af at erobre Rosenholm Slot. På den 4000 meter lange rute skal du nedbryde og forcere slottets forsvarsmekanismer bestående af 29 barske forhindringer, inden du kan plante sejrsflaget på slottets grund.
Red Bull Conquer the Castle er for alle der har lyst til at prøve kræfter med OCR-løb, og kan du kan selv vælge om du vil erobre slottet som en enmandshær, eller om du vil samle et hold af venner og tage kampen op med!
Sådan så det ud til Red Bull Conquer the Castle i 202:

2 min
Red Bull Conquer the Castle: Mere mudret end nogensinde
2000 deltagere stillede til start til Red Bull Conquer the Castle 2021, hvor de kæmpede sig igennem 4 kilometer med 26 unikke forhindringer.
Du vil undervejs støde på klassiske forhindringer som grebsforhindringer og vandpassager, men i høj grad også møde hidtil usete forhindringer som udfordrer både teknik, råstyrke, løbeøkonomi og kløgt.
Alle forhindringer har til formål at forsvare slottet mod erobrerne, og du skal bl.a. forcere 'The Wall', slippe helskindet ud af 'Graveyard', angribe slottet med 'Catapult' og overvinde mange andre forhindringer.
Rutekortet til Red Bull Conquer the Castle 2022 er blevet repareret, og vi er nu klar til at vise dig det! Du skal igennem hele 29 forhindringer for at indtage Rosenholm Slot.
Se et udvalg af forhindringerne du kan støde på til Red Bull Conquer the Castle:
Unikt format til elite-racet
Lørdag er der elitekvalifikation, hvor alle eliteløbere stiller til start ved kvalifikationsrunden. De 64 hurtigste mænd og 64 hurtigste kvinder går videre til 1/8 finalen. Derefter er der 1/4 finaler (32 m, 32 k) senere samme dag, som igen kommer til at halvere feltet. Søndag vil det derfor være de 16 hurtigste mænd og 16 hurtigste kvinder, der for alvor skal i kamp ved semi-finalerne og finalerne.