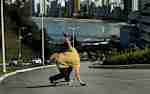 10 of the best skateboarding videos on Red Bull TV
Looking for your next fix of jaw-dropping skate action? Immerse yourself in this selection of the best films you can watch on Red Bull TV for free right now.
Whether you're a seasoned skater who has been part of the scene for decades or you're just finding your way in the world of ollies and kickflips, there's bound to be a skateboarding film out there for you.
It can be hard knowing where to start though. Fortunately, we've taken the stress out of your next skating fix by curating a selection of 10 must-see movies, all of which are available to stream for free right now on
Red Bull TV
. The films feature many of the world's best performers – past and present – and there are even some A-list cameos to keep your eyes peeled for...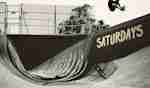 Tony Hawk's Birdhouse Skateboards hadn't made a film for 10 years. But Birdman decided that a decade was long enough and 2017's Saturdays, directed by Jason Hernandez, was the spectacular result. Featuring the man himself as well as Aaron 'Jaws' Homoki, Ben Raybourn, Clint Walker, Lizzie Amanto and the whole Birdhouse crew, the movie was shot across three years all over the world. While you're listening to a soundtrack including Patti Smith, Justice and Whitey, you can also look out for cameos from the likes of Andy Samberg, Jason Sudeikis and Bobby Cannavale.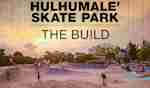 If you've ever wondered what goes into building a skatepark, this is the film for you. Documenting the incredible 2018 project to build a DIY park in The Maldives, the movie shows how a crew of 51 volunteers sweated through 18-hour days for a month to turn a dream into reality. They were all skate enthusiasts with design, architecture and entrepreneurial skills, and freestyled the park's construction with sensational results, leading to Maldivian locals being able to skate in 10,000 square metres of beautiful concrete.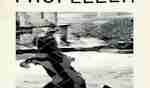 Propeller is the first-ever feature-length Vans video. It features every one of the team's 22 skaters, including Rowan Zorilla, Kyle Walker and Anthony Van Engelen. The movie took four years to make and was shot around the world, on location in Australia, Spain, Tanzania, China and Eastern Europe. Throw an utterly blinding soundtrack into the mix, and you have the recipe for 63 minutes of awesomeness.
If you haven't heard of the Prado Bowl, then fear not – your skateboarding education is about to receive a mega boost. This film takes a look back at 25 years of skating in the French port city of Marseille, where the culture has boomed since its famous Bowlrider contests at the turn of the century. Featuring interviews with legends such as John Cardiel, Tony Hawk and Tony Alva, the film connects the traditions of skating in the south of France with those of California, and comes complete with rare archive footage that significantly ups its wow factor.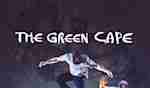 The premise is simple enough: a bunch of pro skateboarders head out to West Africa to take in some amazing culture and strut their stuff. Although only 20 minutes long, the resulting film is a skateboarding adventure like no other. Action comes from UK skater Barney Page, Dakota Servold, Yann Horowitz and Aaron 'Jaws' Homoki. Between them, they conquer the streets of Dakar, Senegal, and the tropical paradise of Praia, the capital of Cape Verde, where they discover a great skating vibe, and a gem of a world heritage site island.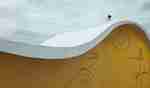 Oscar Niemeyer was one of the world's great visionaries and designed some of the most beautiful and unconventional buildings, most of which can be found in his native Brazil. The architect, who died in 2012 aged 104, was all about free flowing curves rather than conventional straight lines; it's almost as if he'd intended his creations to be skated. And that's exactly what happens in Concrete Dreams, where Brazilian pair
Pedro Barros
and Murillo Peres are given free rein to have fun on Niemeyer's works of art.
7. Last Resort: Aspotogan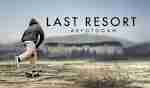 How do you fancy an all-inclusive holiday at a five-star resort on Canada's Atlantic coast?
Ryan Decenzo
and
TJ Rogers
do just that in this wild film, which sees the pair and their friends head to a luxury Nova Scotia resort that was abandoned by construction crews mid-project more than 20 years ago. Using the tools which were downed by workers, the team finish off the job by turning the resort into the ultimate, three-storey skating Mecca. It's not what was originally intended for Aspotogan, but you'll be much happier with this version.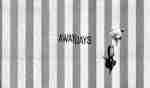 This is Adidas's first full-length feature, and it doesn't disappoint as it stars some of the world's best skating talent doing their thing in more than 100 different cities across the globe. Taking Propeller as a huge influence, Away Days sees a team including Mark Gonzales, Dennis Busenitz, Silas Baxter-Neal, and Rodrigo Teixeira push their skating to previously unimaginable levels. The scenes shot in Barcelona, where 23 skaters descend on the Spanish city, are worth the admission fee on their own – if there was one.
9. The Signal Hill Speed Run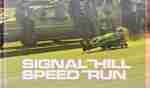 The Signal Hill Speed Run
This 2014 movie looks back at the birth of downhill skateboard racing, which started with the frankly insane Signal Hill Speed Run. When the Guinness Book of Records TV Show called James O'Mahoney and asked him to stage a race, he knew the steepest section of Hill Street, with its 30 degree incline, would be the perfect spot. For four years between 1975 and 1978, in what would be a precursor to the X Games, daredevil speedsters and thrill-seekers would skate down the Californian hill at speeds in excess of 50mph in front of crowds numbering in their thousands. This film re-tells the full, incredible story of the race.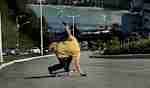 If you prefer boxsets to feature films, you'll be happy to know that
Madars Apse
has made a fine set of shorts. In Skate Tales, he travels all over the world meeting – and skating with – people who do things their own way and have changed skate culture at the same time. Highlights include a trip to Pennsylvania to
hang out with Bam Margera
, and an odyssey to the Far East, where
Madars meets the Osaka Daggers skate crew
, who set up an underground scene in Japan.