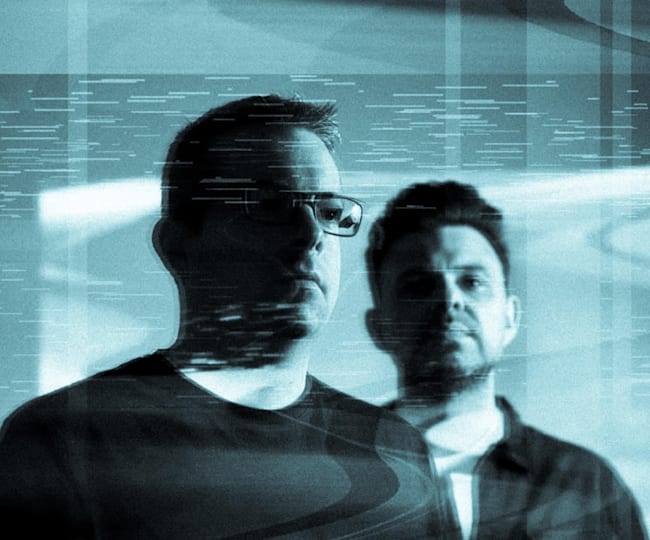 © Chelone Wolf
Two drum 'n' bass veterans join forces as Circuits – listen
Critical Music boss Kasra and InsideInfo pool their talents for a brand new DJ/production project – hear the first track, Drench, here.
Critical Music is first at the forefront of experimental drum 'n' bass – we named it
one of the labels pushing d'n'b forward in 2017
– and their new project
Circuits
confirms they're keeping things fresh in '18 too. The collaboration of label boss
Kasra Mowlavi
and
InsideInfo
, real name
Paul Bondy
, their new EP Coming Through is a mix of neurofunk complexity and modular synth trickery that's crisply technical, deeply atmospheric, and still absolutely body moving.
The duo play their
first live show at Fabric
later this month – get a glimpse of what's to come with a hint of new track Drench, which you can hear exclusively below.
Says
Kasra
: "Drench was the first track that came together for the EP. I had a rough idea sketched out, took some sounds to Paul's studio and we ran them through his modular set up. In hindsight it sounds like we were channelling some Wormhole-era
Ed Rush
and
Optical
through the wires."
Says
InsideInfo
: "We had started two tracks prior to this but weren't really happy with the direction of either of them. Kasra bought round an early project that ticked all the right boxes and we went from there, building the track around weird atmospheres and FX. After a while It developed an almost murky underwater feel with submarine like tones, hence the name. This track became the foundation for the rest of the EP and from that point onward everything started to fall into place – we realised we had a sound emerging."
Listen to
Red Bull Radio
for in-depth interviews, exclusive mixes, live broadcasts and more