Cloud9's CS:GO Major win was one of the greatest moments in esports. It's not often that North American players get to celebrate a world championship win in a massive esport, and it's even rarer that they get to do it on home soil, but that's exactly what C9 managed.
What makes it even better is that it was one of the closest matches we've ever seen, as they only just managed to take down FaZe Clan – and needed double overtime to do it. There were some ridiculous plays, moments when it looked like all was lost and, of course, an epic winning round where the entire arena went crazy.
The C9 team from the ELEAGUE Major 2018 will always be remembered as one of the best of all time, but it wasn't that long ago that the team formed. In fact, it's still only been a few months since they came together after removing two of the biggest names in CS.
After the PGL Major, Cloud9 brought in Will 'RUSH' Wierzba and Tarik 'tarik' Celik to replace Jordan 'n0thing' Gilbert and Michael 'shroud' Grzesiek. Many thought this would be a bad move for the team, but it clearly worked out incredibly well for them. The addition of tarik also finally gave C9 an in-game leader, even though that wasn't the initial intention.
To find out what this rollercoaster ride has been like, we caught up with tarik at IEM Katowice to go in-depth on his journey from OpTic to C9 and becoming a world champion in-game leader.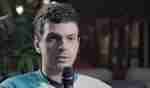 Many players just aren't suited to becoming an in-game leader, or if they do assume the role, their mechanics fall off and they struggle to keep playing at the level that got them to where they were. We've seen it happen time and time again, even to players on C9.
But for tarik, this hasn't really been an issue. He's managed to become an effective in-game leader while still fragging well and being a key player for the team. It's generally accepted that in-game leaders will often be at the bottom of the scoreboard, but for tarik, that's far from the case, even with a team full of big fraggers.
This has also freed up the likes of Jake 'Stewie2K' Yip to mainly focus on hitting their shots. As tarik reveals, though, the rest of the team also have a lot of input when it comes to strategy and tactics. He may be the shot caller in-game, but almost everyone is involved with devising the ideas in the first place, making the IGL task a lot easier.
But now is the real test for C9. As Major winners, everyone is looking at their strategies and everyone will be out to beat them. As tarik mentions, this means they have to change things up, and start faking things to confuse opponents who study their tape. For now, the team just has to focus on upcoming competitions and try to win the next Major in London.
Be sure to download the free Red Bull TV app and catch the esports action on all your devices!
Get the app here