All you need to know about Dougie's Wheelie
© Patrik Lundin/Red Bull Content Pool
Trials legend Dougie Lampkin wheelies an entire lap of the 37.7-mile Isle of Man TT course.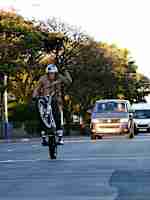 Dougie's Wheelie
saw 12-time World Trials Champion
Dougie Lampkin
wheelie an entire lap of the iconic 37.7-mile Isle of Man TT course. He set off from the famous Grandstand in Douglas, completing the lap in one hour 35 minutes
.
The whole of Dougie's attempt was broadcast live on
Red Bull TV
, giving viewers the chance to follow him through the route's 200+ corners.
Check out images from Dougie's Wheelie below, then scroll down for more great Dougie's Wheelie content…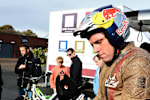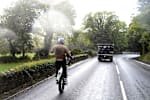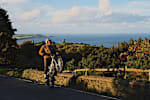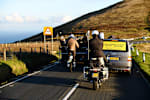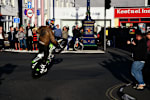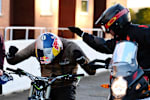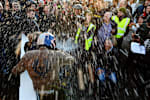 Follow the links below for more Dougie's Wheelie content…
Dougie reveals the training that went into attempting a feat as hard as wheelieing for 37.7 miles.
It's quite hard on the feet, ankles, knees, shoulders and neck… it seems to be a little bit of everything
I've never really had a project where you only get one chance to get it right
You can't just use any trials bike for a project as audacious as this. Find out about the tech that Dougie and his team put into the Dougie's Wheelie bike.
The Scottish street trials king gets a lesson in motorbike trials from Dougie. Turns out he's not half bad!
Who better to teach you how to get your front wheel flying than Dougie Lampkin himself? Strap yourself in for a lesson from the master.
We look at the biggest legends to ever slide a rally car or rag a bike around the island, including
Mike 'The Bike' Hailwood
and rally record-holder
Mark Higgins
.