What's inside
Red Bull Summer Edition Sugarfree Ingredients
The formula of Red Bull Energy Drink contains a unique combination of high quality ingredients.
Caffeine
Caffeine is naturally present in more than 60 plants and is contained in many foodstuffs such as coffee, tea and chocolate.
One of caffeine's primary actions in the human body is a stimulating effect on cognitive functions. Caffeine helps to improve concentration and increase alertness.
One 250-ml can of Red Bull Energy Drink contains 80 mg of caffeine.
Did you know?
The 80 mg of caffeine contained in one 250-ml can of Red Bull Energy Drink is about the same amount as in a cup of coffee.
Red Bull Energy Drink

80 mg

per 250 ml
Filter Coffee

~113 mg

per 250 ml
Source: IFIC (2008 & 2015), EFSA (2015)
Taurine
Taurine is an amino acid, naturally occurring in the human body and present in the daily diet. It is involved in a wide range of biological processes.
Taurine is found in high concentrations in muscle, brain, heart and blood. A person weighing 70 kg has approximately 70 g of taurine distributed throughout their body. Put another way, a 70-kg person naturally already has in their body 70 times the amount of taurine contained in one can of Red Bull Energy Drink. Taurine is also contained in various foodstuffs like scallops, fish, poultry and most infant formulas.
Did you know?
The human body contains 70 times more taurine than one 250 ml can of Red Bull.
Source: Belli, DC. Taurine and TPN solutions? Nutrition 1994; 10: 82–84
B-group vitamins
Vitamins are essential micronutrients that are required for maintaining normal body functions.
There are two types of vitamins: fat soluble and water soluble. Red Bull contains water-soluble vitamins. Water-soluble vitamins do not get stored as much in the body as fat-soluble vitamins. Instead, they circulate through the blood plasma. Whatever the body does not use is released. Red Bull contains the water-soluble B-group vitamins niacinamide (vitamin B3), pantothenic acid (vitamin B5), vitamin B6 and vitamin B12.
These B-group vitamins contribute to normal energy-yielding metabolism, such as the build-up and break-down of carbohydrates and proteins, and contribute to normal mental performance (pantothenic acid) and the reduction of tiredness and fatigue (niacin, pantothenic acid, B6, B12).
Moreover, B-group vitamins play a central role in the brain. They contribute to the normal functioning of the nervous system.
Acesulfame Potassium & Sucralose
Acesulfame K, and Sucralose are the most-tested and most-used sugar substitutes worldwide. Acesulfame K is a non-caloric sweetener. It is used worldwide in over a thousand different products including foods and drinks like chewing gums, dairy products, baked goods, etc.
Sucralose is a non-caloric sweetener that is made from sugar and tastes like sugar. Sucralose is produced synthetically. Sucralose is used in a wide variety of products, including beverages, baked goods, desserts, dairy products, canned fruits and syrups.
Acesulfame K, and Sucralose are among the most-tested and most-used sugar substitutes worldwide. Both Acesulfame K, and Sucralose have an excellent safety profile. Numerous scientific studies demonstrate that these substances are safe for use as sweetening ingredients.
The safety of these sweeteners has been evaluated by regulatory bodies all over the world (e.g. FDA in the US). Authorities rely on the safety evaluations of independent scientific advisory bodies such as the European Food Safety Authority (EFSA), the United States Food and Drug Administration (FDA), and the Joint FAO/WHO Expert Committee on Food Additives (JECFA).
Water
Water is a main ingredient of Red Bull, which is sourced locally at our production sites.
Red Bull's key production sites are located in the Austrian and Swiss Alps, where fresh water of highest quality is sourced from springs nearby. The Alps are one of the world's biggest fresh water reservoirs, where water is available in abundance and constantly replenished.
From the World of Red Bull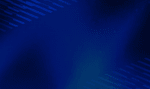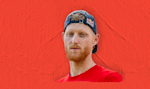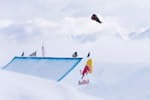 Snowboarding
Here's what went down at the 2023 Laax Open
Read Story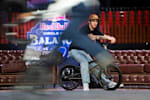 BMX
How BMX athlete Matthias Dandois made good on fulfilling his promise
Read Story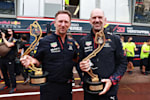 F1
How Christian Horner and Adrian Newey led Red Bull to F1 glory
Read Story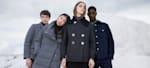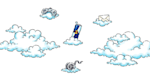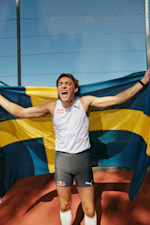 Athletics
Meet Armand Duplantis: the record-breaking star of global athletics
Read Story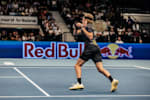 Tennis
Get inside the mind of Australian Open finalist Stefanos Tsitsipas
Read Story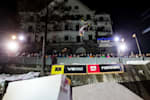 Freeskiing
Everything you need to know about Red Bull PlayStreets 2023
Read Story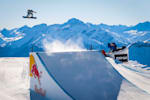 Snowboarding
Catch the top moments from the Laax Open finals
View Event Info