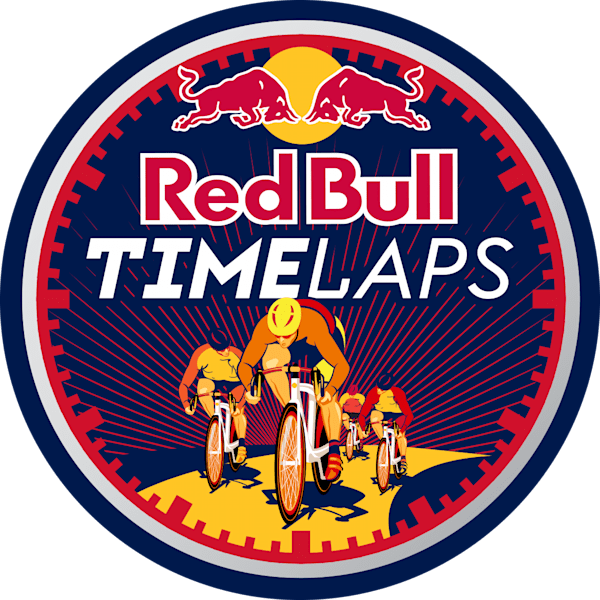 Red Bull Timelaps
24th - 25th October 2020
Be part of the world's longest one day cycling event from anywhere in the UK!
Get started
To take part in Red Bull Timelaps you need to be 18 years of age or older by 24th October 2020 and must live in the UK.
Start your registration for Red Bull Timelaps 2020 and sign up by following the steps below!
Step One:

Create a Strava account or sign in by clicking the 'Connect with Strava' button

Step Two:

Register your team and fill in your personal details

Step Three:

Share your team link to get the rest of your team signed up and start training for the main weekend!
How it works
Teams of four are challenged to ride the furthest distance in 25 hours, after gaining an extra hour due to the clocks going back, by either hitting the road or using turbo trainers indoors, and collectively logging their distance on Strava.
Only one rider can contribute towards their team's collective mileage at any one time, challenging both strategy and determination as day turns into night.
In a twist, when the clocks go back at 02:00 BST, riders can benefit from the 'Power Hour' where all miles ridden count for double, providing a perfect opportunity for teams to challenge their position in the event.
Live leaderboards will be available on this page during the event so teams can track their progress and see their ranking in the competition - the only question is...who will come out on top?
Registration for the event closes on Wednesday 21st October at 12:00pm BST*To qualify for the event each team must have four riders successfully registered - any incomplete teams by close of registration will be deemed ineligible to participate and removed from the event
Rider Rewards
1st Prize

Team trophy

Each team member will also receive a Timelaps cycling jersey, medal & 24-pack of Red Bull Energy 250ml

2nd & 3rd Prize

Each team member will receive a Timelaps cycling jersey, medal & 24-pack of Red Bull Energy 250ml

4th-50th Place

Each team member will receive a pair of Timelaps cycling socks and a medal

MVP

The individual rider with the most miles completed across all four competition categories will receive 1 x Red Bull chiller with a one-year supply of cans, a medal and 1 x Timelaps cycling jersey