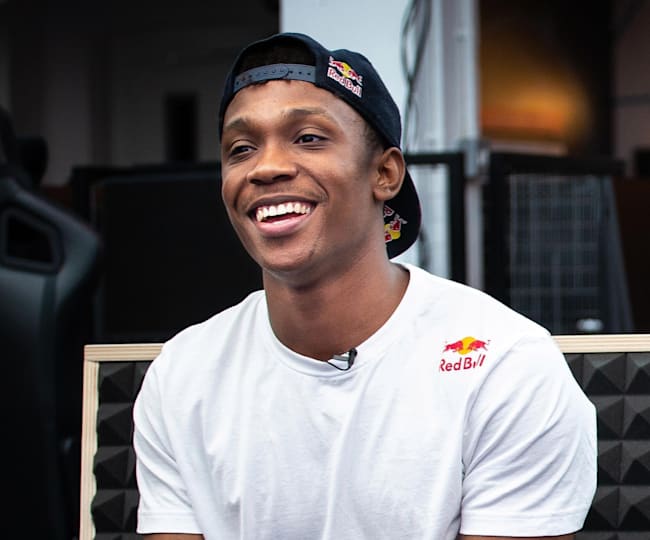 © Getty Images
Ryan Pessoa reveals how to become a FIFA pro
Want to get paid to play FIFA? Manchester City star Ryan Pessoa reveals how to raise your game.
The great thing about
FIFA
is that you really can go from playing in your bedroom to competing at a major esports tournament. Unlike other titles such as CS:GO, League of Legends or Dota, you need to work your way into being a part of a pro team in order to play in a major but in EA Sports' game there are plenty of avenues to get into the pro scene and take part in big FIFA tournaments around the world.
And that's exactly what happened to
Ryan Pessoa
, who wasn't even aware of competitive FIFA when he qualified for his first FIFA eWorld Cup. Having competed in multiple tournaments since becoming a pro Ryan was picked up by Premier League club Manchester City last November.
So, how can you become a FIFA pro? What are the best avenues to get into the scene? Here are Ryan's top tips on just exactly how aspiring FIFA players can become professionals and what to do when you get there.
1. Play in the ePremier League
Compared to when I got into FIFA a few years ago, there are probably a lot more opportunities now. We have the ePremier League now, everyone who's based in the UK who are looking to get into FIFA pretty much have a chance to represent a club and compete. There's literally no restrictions to it.
I wouldn't quite say it's an easy avenue but a lot of people who perhaps wouldn't normally get anywhere near qualifying through the swiss tournament or the qualifiers on certain weekends, can participate in this and have a good chance of representing a club. And by doing this, you can get your name out there which is an easier way to become a pro that way.
2. Weekend Leagues are no longer useful
Weekend Leagues use to be something that was worth grinding back in my days but since the changes they made it's not really worth it. As long as you get 27 wins once during the year, you don't need to get verified again. People only play Weekend Leagues to try and get enough coins for their squads but in terms of practice, it's not really a good too anymore.
3. Best ways to practice and improve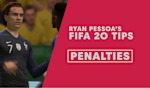 Ryan Pessoa's top tips for scoring and saving penalties in FIFA 20
If you're looking for a way to practice and grind, I'd recommend Division Rivals to play against people on your skill level because it's skill-based matchmaking. You're bound to play someone who's on your skill level or better and just by doing that, you will always find a way to improve.
You can't afford to be one dimensional – think of different ways to attack. You have to have several different ways prepared to try and break down someone. Having different avenues to attack your opponent will make a difference especially if you can spot situations to use them.
Practising penalties is so important because a lot of the times in competitive games, pretty much half of the goals come from penalties which is something that's massive if you can master.
Try and have several formations you're really comfortable with. For me, I never really practiced doing that and was only ever comfortable with one formation and I noticed that having more in your arsenal gives your opponents something else to think about and deal with.
4. How many hours should you grind?
It's different for everyone but I'd say it could be between at least 15 to 20 hours minimum but I'd also say try and watch around 5 hours of someone else's gameplay too. It's good to watch the way other people play because you can see things other people do you might not have in your game so you can try and add that to your repertoire.
5. Learn to play on stage
Playing on stage is really different. When I started off, I never played on stage before. I wasn't used to having cameras on me on stage and playing in front of other people. The first number of times you do get on stage will be weird and will feel different so you have to be aware that there were be a lot of people around you and the fact you're playing on camera. The only way to combat that is to qualify for tournaments and try and get used to it over time.
6. How to choose a pro team?
The key is to never ever to rush into signing for a team or org at all. For the teams, one of their priorities will be trying to save costs and limit their spending. A lot of the times you'd see teams not offering the best contracts or great deal to some upcoming players. If you do have friends in the scene, it'd be okay to contact them – not necessarily to disclose details of your contract, but to get their perspective on certain things. It's very important to get a different view whether it's family or friends.
I think there are a lot of benefits with signing with a football club. I don't think it's too difficult to qualify for the ePremier League and being able to represent a club is massive.
7. Don't let the lack of prize money hold you back
It varies from person to person, when I started I would have said that the money is really important and one of my main reasons to get into this but as you go on with experience and as you get older, it's still important - but for me, it's not the be all end all.