How the Basque Country's Roka Puta spawned a generation of big wave surfers
In Episode 2 of Made In Basque Country, pro surfer Natxo González explores the sports that define his homeland's unique culture, and the big wave that trained him and his peers to be fearless.
No one will argue that the undisputed crown jewel of the Basque Country is Mundaka, a wave that has achieved mythical status in the collective conscious of the surfing world since it was dropped into the spotlight in 1999, when the ASP World Tour came to town with the Billabong Pro Mundaka. But through all those years of intense focus on
Mundaka
, other epic waves were breaking throughout the Basque Country.
Some, you will never know unless you are local. Others have percolated to the surface in recent years – especially since world-class big waves have emerged across Europe, from Ireland to France, Spain to Portugal. One Basque big wave that's on the global big wave radar these days is
Roka Puta
.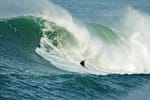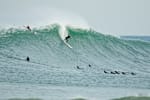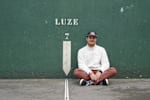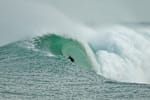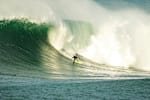 Be sure to download the free Red Bull TV app and catch the surfing action on all your devices! Get the app
here
Lucky for us, our man
Natxo González
was reared in the steep and deep peaks of Roka Puta. And as our latest series, Made In Basque Country, travels from the dreamy left-hand lines of Mundaka in Episode 1 to the terrifying right-handers of Roka Puta, Natxo serves as
the perfect guide
.
In Episode 2 you'll meet Natxo's best friend, octopus hunter and fellow Roka Puta hellman
Imanol Yeregi
, along with a tight-knit group of other Basque big wave surfers who learned how to be fearless from the Roka Puta lineup.
Beyond Roka Puta, Natxo and Imanol link up with former WSL World Tour surfer and Basque native
Aritz Aranburu
for a game of pelota, a sport born in the Basque Country and revered by its citizenry. More than anything, Episode 2 of Made In Basque country offers a unique window in the Basque people's love of sports, and how that passion has enabled their culture to endure longer than almost any other.
Don't miss this incredible tour of one of the surfing world's most prized locales!