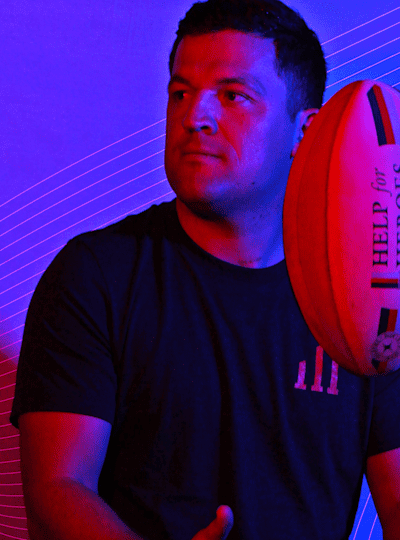 "I'm helping prisoners discover their potential through sport"

The Change I Want to See
© Isis Boundy/Matt Ford
I founded 3Pillars Project, which brings rugby-based mentoring programmes into prisons. It has not just changed my life, but transformed the futures of prisoners throughout the UK.
I'd been in the Army for eight years, was a captain in the Royal Tank Regiment and served two tours of Afghanistan. I loved the challenge of bringing people together to perform at their peak. While I enjoyed my time in the Army, I realised I wanted my life to take a different path. Shortly before I was due to leave, I volunteered as a rugby coach at Feltham Young Offenders' Institution. Over the course of a two-week programme, we helped coach rugby alongside mentoring and personal development sessions with the young men.
I was struck by the huge amount of wasted potential. It took me back to multiple young men that I served with in Afghanistan and how they performed so well in the Army. If it wasn't for some slightly different decisions or role models, the young men in prison could be following a completely different path that benefitted them and society. I was also struck by how much the system needed to improve; it simply wasn't engaging these young men.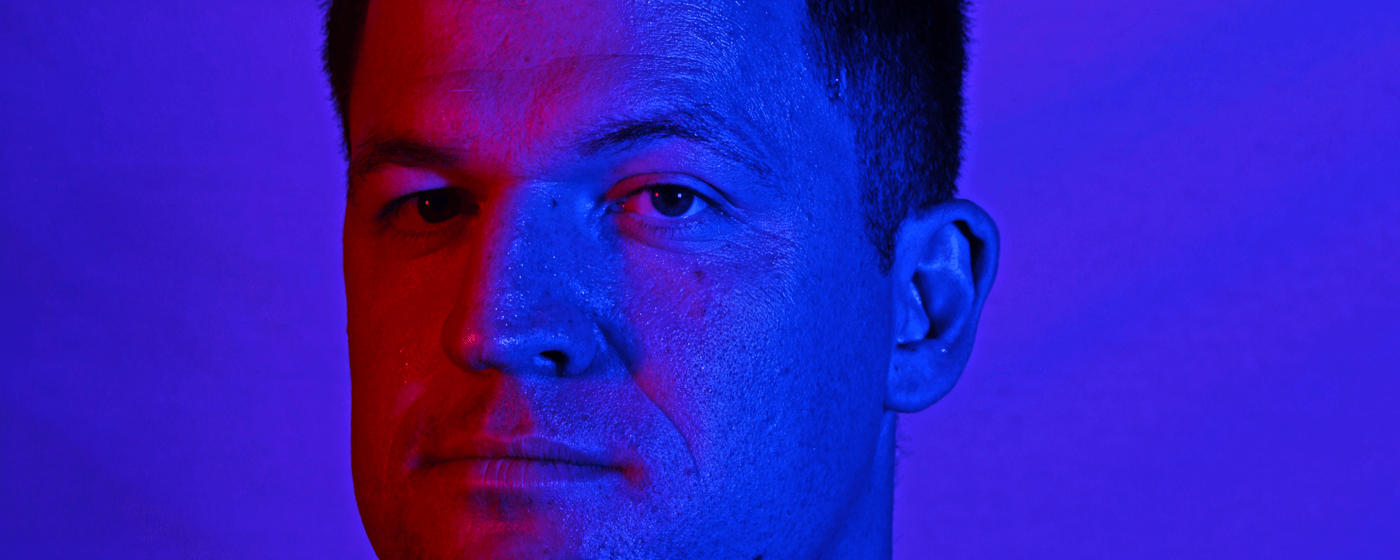 "
I believe there's a misconception that rugby is an elitist sport
It was very much a Eureka moment – an epiphany. I began to plan whether I could set up a programme that would have a positive impact on the lives of young prisoners.
I left the Army in 2016 and worked at an investment bank completing the veterans' internship programme. While I was there, I received funding for what became 3Pillars Project, via the Armed Forces Covenant Scheme, as they believed the project had legs.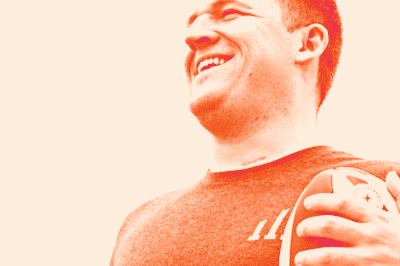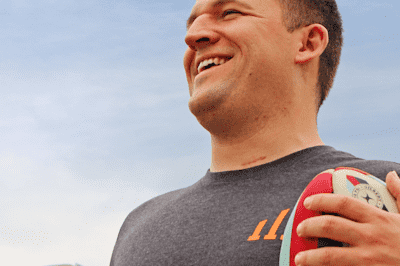 The more I learned about prisons, the more essential the work of 3Pillars felt, and I made the decision to pursue it full-time. We ran our first pilot programme in 2016 in Wandsworth prison before expanding to other prisons. It was a huge challenge to set it up, and it was a painfully slow process to launch partnerships with prisons, but with a project like this, you begin with so much passion and invest so much time and energy into it that that keeps you going.
We set up the charity to run rugby programmes in prisons and young offenders' institutions. I first started playing rugby at school and went on to play at university and in the Army. I believe there's a misconception that rugby is an elitist sport – my experience has been different, there is no one background that plays the sport. For the men we work with, rugby is a positive way of building team cohesion and a healthy sense of masculinity. It requires controlled aggression, which is what many young men need support with – how to control feelings of anger when they boil up. Anyone that plays rugby will attest that respect, teamwork, self-discipline and leadership are central to the game.
Positive focus is what rehabilitation should be about
Most prisoners don't know what to expect when we arrive. Many sign up just to get out of their cells and into the fresh air. The majority of them have never played rugby before, but once they start, they realise it's a sport that they can grow to love, and they begin to respect and appreciate its values.
Initially, most men are standoffish with each other, but by the end of the programme they're in a huddle sharing physical space. It's a significant shift in mindset, going from severe mistrust of people to feeling strong bonds and affinity with them. That positive focus is what rehabilitation should be about.
Looking back over the past six years, everything I've witnessed has strengthened my belief that there's a need to invest in, and develop, rehabilitation approaches and the way we deal with young people in custody through intensive mentoring and trauma-informed approaches. That's what reduces the risk of them reoffending.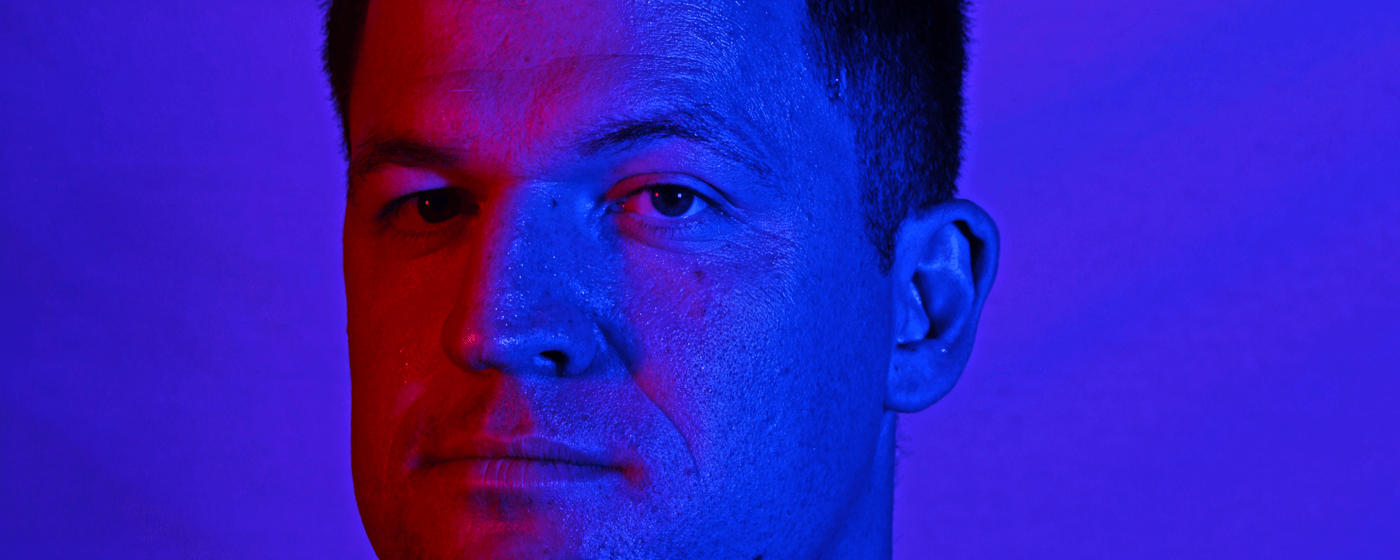 "
If we're putting people in prison and eroding their mental health, then that doesn't make them less likely to reoffend
In 2017 I was attending a meeting in the Houses of Parliament and as I was leaving was caught at the forefront of the Westminster terrorist attack. As I learned more about the perpetrator and the backgrounds of many radicalised terrorists, I was spurred to double down on my efforts to engage young people with a sense of purpose and positive opportunities.
There's a significant mental-health crisis in prisons – rates of self-harm and suicide are incredibly high. Nelson Mandela famously said, "It is said no one truly knows a nation until one has been inside its jails. A nation should not be judged by how it treats its highest citizens, but its lowest ones." We should be conscious of that. If we're putting people in prison and eroding their mental health, then that doesn't make them less likely to reoffend.
When I started, I thought, perhaps rather grandly, that I could completely change the criminal justice system single-handedly; that prisons have been waiting for a programme like ours to transform them. The reality is that change does not happen overnight. I've realised that it's important to appreciate having a profound impact on the lives of a small number of people along the way. That's something that we can all aspire to – everybody's capable of having a positive impact on the life of someone else. You don't have to set up a charity to do it.
My work can have profound impact
When I see how some young men have managed to transform their lives, it astounds me. For example, we met a man called Keith. He was on an IPP sentence from the age of 18 – IPP means 'imprisonment for public protection', and it is an indeterminate sentence, meaning there's no set end date. He was given a minimum sentence of two years, and when we met him he'd been in prison for 10 years – since he was 18. He'd become increasingly frustrated by the system and the open-ended nature of never being able to predict when he'd be released, and understandably the impact on his mental health was profound.
He took part in our rugby programme, and to hear him speak now about doing the programme is deeply moving. He says it became a transformative light for him in his sentence. The way that we spoke to him about the future inspired him to think about more than his current situation.
Being on the programme provided him with a sense of opportunity due to the coaches treating him like a human being and positively engaging with him. He's now been released and works for a partner charity of ours as a custody mentor at police stations in the Midlands.
We build a sense of community
We stay in touch with people after they've completed the programme and support them through their sentence. We also support them on release, arranging to meet them the first week of release. Our mentors help them with broad areas of development, like housing, accessing Universal Credit, writing a CV and applying for training programmes or work experience. We are also currently setting up an innovative high-performance gym hub in Vauxhall where our participants will run the sessions.
We build a sense of community post-release by running sports challenges. For instance, we did the Welsh Three Peaks challenge last year and invited everyone to take part. In addition, we help them to become leaders too, so they can train to be mentors and run projects in their local communities.
Every person that takes part in the programme experiences something different. To some, it acts as a spark to change their behaviour, for others it allows them to reach their potential or creates a sense of belonging. When you've been in prison from the age of 18, knowing that there are people who will treat you with respect and provide opportunities is inspiring for those that complete the programme.
I'm humbled by the people we support
The commentary around prisons and criminal justice is focused on discipline and retribution, and I can tell you that, as someone from a military background, that's not the way to inspire people. You don't inspire people to change by punishing them. If people's behaviour isn't what you want it to be, you need to understand why they're behaving in a certain way and help them to change behaviour that you think is negative.
People will say, "They've done something wrong, they should be punished." But you will find that the vast majority of prisoners have huge amounts of trauma behind them that has made many of those offences almost inevitable.
My approach is that we don't seek to excuse bad behaviour or offending, we seek to understand it. Through understanding we can find proper solutions. If people want to create change in the system they can start simply by being supportive and understanding of those leaving custody or anyone who faces significant challenges in their lives. You can do this by welcoming them into your sports club, or offering properly paid jobs and training.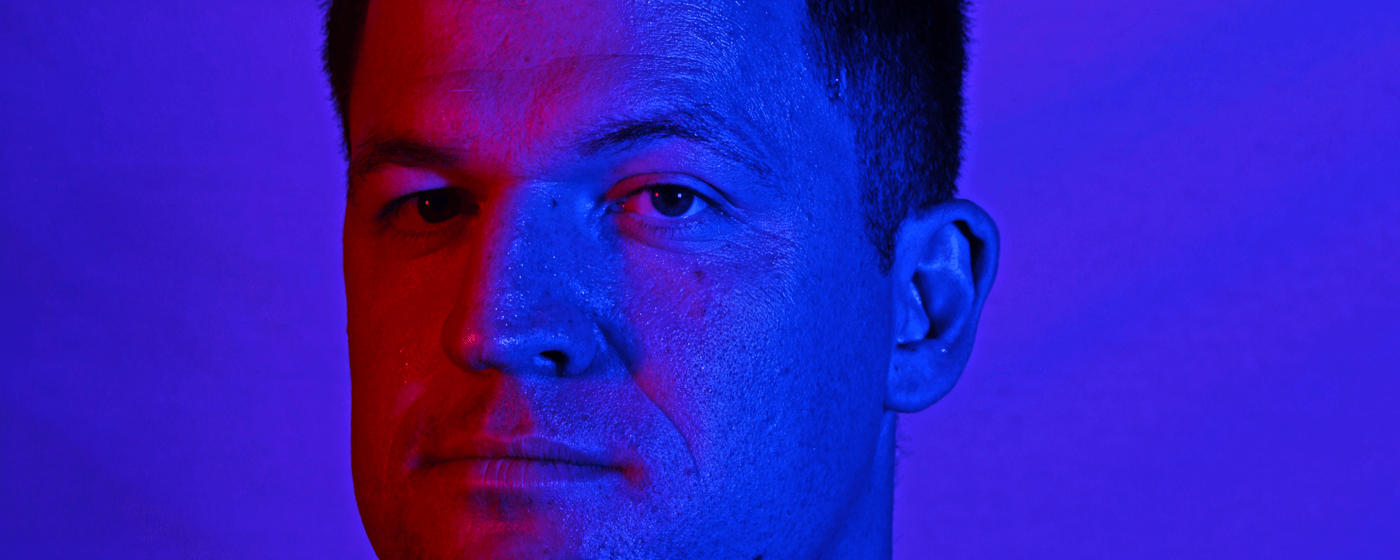 "
The impact on people's lives goes well beyond anything I was expecting
I'm humbled when I hear someone like Keith talk about his experience, almost to the point where I can't believe that we inspired that change in his life. I feel like we're doing something that many people could do – giving people our time and treating them with kindness. To someone who's spent 12 years in prison and, at points, believed there was no hope, those small acts of kindness become incredibly significant. And it reminds me that we shouldn't underestimate the power of kindness, of treating somebody with respect and compassion.
The impact on people's lives goes well beyond anything I was expecting when I started the programme. But to treat somebody with kindness when they are at their lowest point, and provide them with something to get up for is powerful. We should never disregard how significant that is.
Or, if you've been intrigued by the idea of taking up rugby, use England Rugby's Find Rugby tool to help you get started.