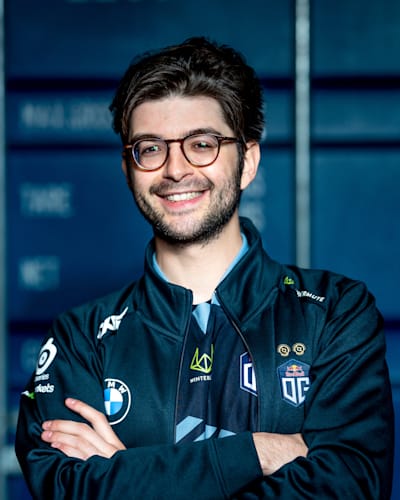 © Elias Gammelgard/Red Bull Content Pool
The lesson Ceb wants us all to learn from OG Esports' domination? Trust
Using Sébastien 'Ceb' Debs' story as inspiration, episode 19 of Mind Set Win explores how we can all increase our self-awareness and build trust in the teams in our lives.
"Trust is everything." These are the words of Sébastien 'Ceb' Debs as he outlines just how fundamental trust is to a team performing at its optimum level.
Ceb was the driving force behind the cultivation of this mindset at OG Esports and what the Frenchman learned from his incredible journey was all revealed during his appearance on the
Mind Set Win
podcast.
However, building trust within a group, whether they are colleagues, friends, family, a band or a sports team is a difficult skill. In the episode, we hear host
Kate Courtney
break down the techniques used by Ceb and explain how the same way of thinking can strengthen our own relationships, as well as add trust to the teams we're part of in our daily lives.
After being introduced to the five Cs of compassion, commitment, competency, connection and contribution, we start to learn how by nurturing them and applying them to our relationships we can ultimately impact the culture of a group and deliver success.
"Trust is a two-way street and when cultivated it can allow the whole performance of the team to become more than the sum of its parts," says Courtney.
Let's recap the exercise at the end of the episode, aimed at helping you increase your levels of self-awareness. Courtney goes through the five Cs and helps us apply them in our daily relationships.
You can write down the brainstorm, or just give yourself time to think it through.
1. Compassion
– think about times where others have made a mistake. Did you get angry, or did you understand how they were feeling? Could you have considered their point of view more?
2. Commitment
– when others might have needed you, did you message them or did you ignore them? What were the reasons for how you responded?
3. Competency
– it's OK to learn on the job and ask for help, but the people you're collaborating with need to be able to trust you to deliver. Are you giving off confidence in your ability to do it well?
4. Connection
– are you taking time to get to know the people you're collaborating with? It's important to set time aside outside immediate objectives to get to know others, as it's instrumental in building trust.
5. Contribution
– do your actions match your words? All the other Cs are worthless unless you follow through on your promises consistently.
When cultivated, trust can allow the whole performance of the team to become more than the sum of its parts
In 2018 and 2019 OG Esports made history by winning the prestigious Dota 2 tournament, The International, back-to-back.
Alongside their clear talent, dedication and skill, trust was at the very core of their rise to becoming the best Dota 2 team on the planet.
"You've got to show your teammate they can trust you," says Ceb. "There's so much pressure. Moments will come when you're tempted to not trust someone, to be selfish, but that's a dysfunctional team."
One moment from that historic run really sticks out, a moment when their instant unbreakable trust set them apart from their rivals and propelled them to victory.
In the 2018 final, Ceb called for a hero that the team hadn't performed well with in the past. His teammates had multiple reasons to question his decision and doubt him. Everything was on the line.
"I expected a reaction of 'come on, are you sure'? I got complete trust," he says. "They hadn't doubted me for a second."
Another benefit Ceb found of developing complete trust in his team-mates was that it allowed him to improve his own performance as well. By trusting those around him to perform to their best, all he had to do was focus on himself and the task at hand.
He adds: "Dota is the thing I cared the most about in my life, but I learned to let it go and trust someone else fully."
Find out more – including simple exercises to do at home – in
Mind Set Win
.