Dan Atherton shares his Red Bull Hardline history
Dan Atherton
founder of Red Bull Hardline and track-building genius
"We were scouring around and saw this mountain with the huge waterfall next to it. It had huge elevation, incredible terrain – everything you could possibly want on a mountain for a downhill track. As soon as I saw it, I knew we had to conquer it."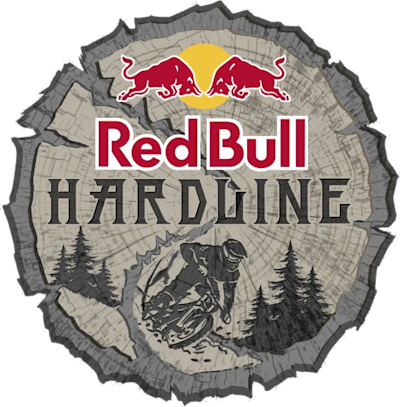 Meet The Winners
The following riders did more than just survive Red Bull Hardline; they won it. Each of them pushed the boundaries of downhill mountain biking in the process. Here are their names, and the bikes they rode to victory...
Danny Hart
The 2011 UCI Downhill MTB World Champion beat the Atherton brothers to top spot in the debut event, pulling a signature whip over the Final Fly Off.
Ruaridh Cunningham
An accident-riddled practise left race day restricted to just the survivors. Despite a crash in the build-up, Cunningham still blew away the rest of the field.
Bernard Kerr
The freeride and dirt jump specialist made Red Bull Hardline his own, qualifying fastest and preventing 2015 winner Cunningham recording back-to-back wins.
Craig Evans
The Sheffield shredder tamed the most difficult Red Bull Hardline yet, putting in a performance that oozed speed and control in testing and treacherously wet conditions.
Gee Atherton
After two punctures, one injury and a measured 4th place, the two-time UCI Downhill MTB World Champion finally won his own event by a whopping five seconds.
Bernard Kerr
The Stoppie Sunday king has never finished off of the Red Bull Hardline podium, so it was only inevitable that he would become the event's first-ever double winner.
Giant Glory 27.5
The 8" Maestro suspension helped smooth out the big hits, while an aluminium frame had been completely redesigned around 27.5" wheels – an emerging trend in 2014.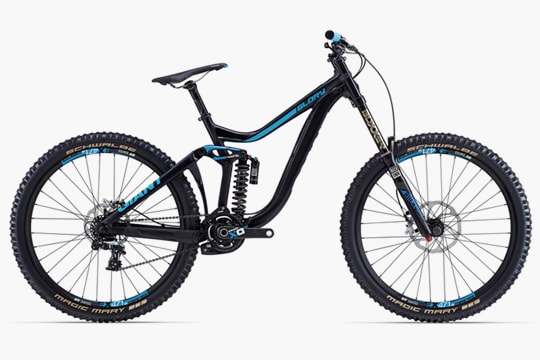 Trek Session 9.9 DH 27.5
The most successful World Cup downhill bike of all time didn't take long to master Red Bull Hardline. At sub-15kg, the carbon fibre-framed bike flew down the course.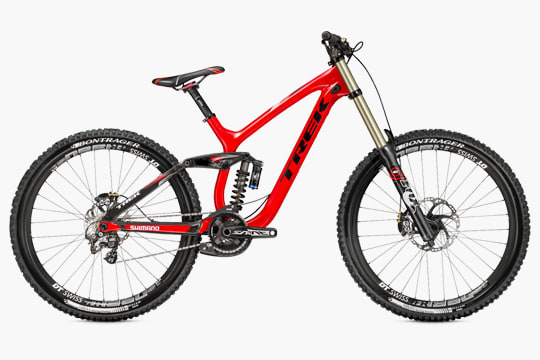 Pivot Phoenix DH Carbon Saint Bike
The lightest bike in the pits (14.45kg), the only thing not carbon were the aluminium handlebars. Carbon rims added stiffness and confidence going into big jumps.
Santa Cruz V10
Maxxis Shorty tyres provided huge amounts of traction in the wet, in the slippery conditions. 50/01 Marshguard helped prevent loose mud affecting visibility.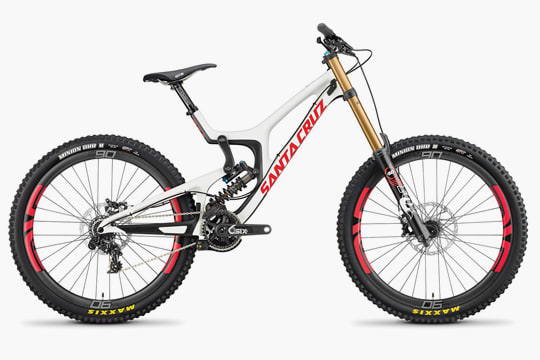 Trek Session 9.9 29
29" wheels marked a shift to big wheel bikes, bringing a higher top-end speed and improved traction. A seven-speed cassette offered range while saving weight.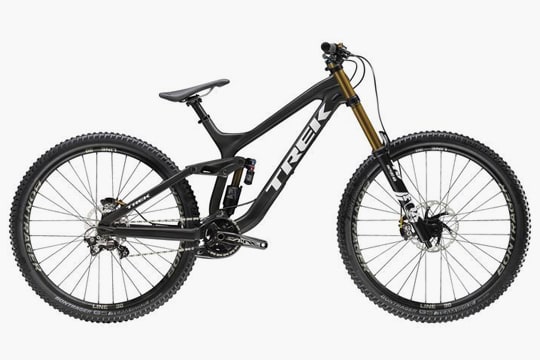 Pivot Phoenix 29 Pro Saint
A cutaway saddle allowed Kerr to run a low saddle without impacting rear wheel clearance, while tyre inserts in the rear boosted protection against blowouts.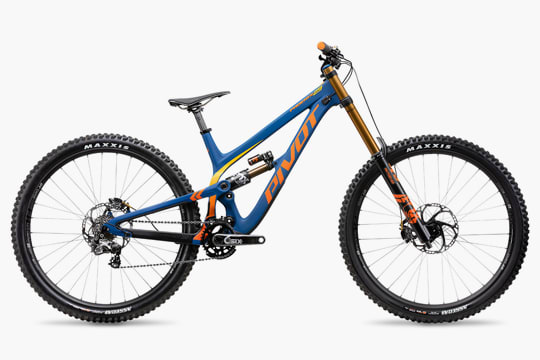 Red Bull Hardline has come a long way since started – it has always been one of the hardest tracks in the world, and it only gets harder.
For 2021, the course is tougher and bigger than ever, and there are some new features that will really push the riders to take their riding to the next level.
Be sure to tune in to Red Bull TV this weekend, 24-25 July, to catch all the action from the Dyfi Valley.