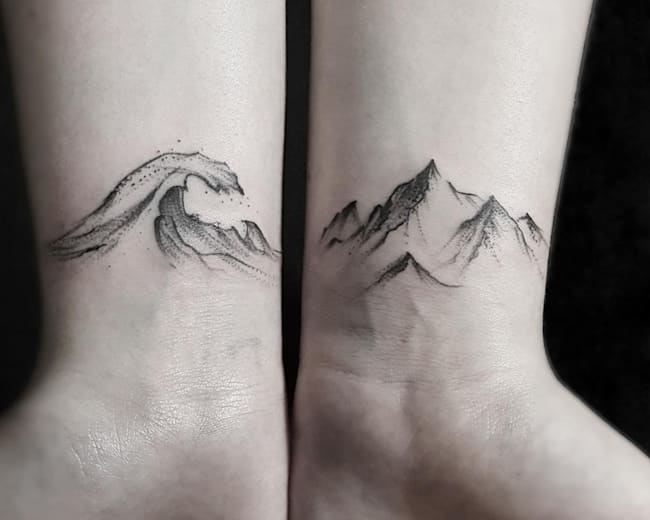 The 20 craziest tattoos for mountain lovers
© STELLA LUØ
Do you love the mountains? Time to call your most trusted tattoo artist and ink that love into your skin.
There are many ways to show your love for the mountains. You can make POV edits on powder lines, put up images of your shred trips on the walls, or publish
Instagram
posts about your adventures… but some want their love to be forever visible and tattoos are the perfect solution. Whether it's simplistic ink lines or breathtaking pieces of art – why not paint the canvas that is your body? Let's get inspired!
1. Coming full circle
2. The universe revolves around mountains
3. Minimalist
4. The alpine hut of your dreams
5. At the foot of the mountain
6. Triangle
7. Square
8. The body as the canvas
9. Setting your sights on the essential
10. When your heart beats for skiing
11. The compass of happiness
12. Polynesian skiing culture
13. Panoramic view
14. With all your heart
15. Monkey business
16. Just the pure essentials
17. Carving till the bones rattle
18. The legend himself – Eero Ettala
19. A life for the mountains
20. No doubt what this heart beats for