The Ripple Effect: Making surfers into rockstars
© [unknown]
Iconic photographer Steve Sherman on the influence of John Witzig's pioneering imagery.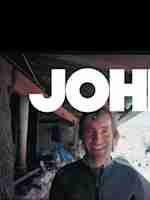 The Ripple Effect: The Witzig Brothers extras
Lifestyle photography is the redheaded stepchild of surf documentation. Most photographers never want to shoot it. Most surfers never want to be shot for it. And most surf fans never want to see it. It takes a very special alignment of elements in order to spark an interest in anyone. A select few photographers have broke the mould though, and redefined everything that we thought lifestyle photography was supposed to be.
Two such photographers are
Steve Sherman
and
John Witzig
. Witzig came first and in this extra piece from
The Ripple Effect
film about the influencial work of John and his film-maker brother Paul, the great Sherm talks about how Paul's lifestyle photography changed everything. Watch it and instantly become a surf historian, or at least be entertained.