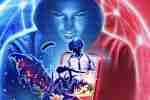 How you can be a winner at Hearthstone in Red Bull MEO Season 3
© Red Bull
With Red Bull MEO coming back even stronger for Season 3, we talk to Nikos, the winner of the Hearthstone tournament, about how he feels and how he's preparing for Season 3.
Nikolaos Fasoulas, better known as Nikos, is a calm, almost unassuming individual. But speaking to him about his huge Hearthstone win at the biggest Mobile Esports tournament around, he's clearly buzzing about the prospects of
Season 3
and his attempt to retain his crown as the Hearthstone champion of the MEO.
Nikos is a huge fan of Hearthstone, as it's a thinking man's game and he loves how it challenges him. He started playing back in 2016 and when he's not tackling Blizzard's epic card battler, he's often found on CS:GO or Call of Duty's Warzone mode. We caught up with him after his big win, as he trains for Season 3.
That winning feeling
"I feel fantastic! This was actually the biggest win of my life. Also, I feel thirsty for more and more competition", Nikos says, "I'm a nerves-free person in my life, so that helps a lot when I'm competing." And compete he did: after only dropping a single match in the group stages of MEO Season 2, he beat the other favourite out to get to the final, beating Matty17 in a tense affair, with Nikos' Mage giving the edge to take home the prize.
One of the key elements to Red Bull MEO is that it's an event for all-comers. You don't have to be a Hearthstone pro player to get involved and this is something that Nikos feels actually makes the whole thing even trickier to win. "The more people a tournament has, the more challenging it actually is. Also, it gives the ability to every player to play in a world class tournament", he explains, "and the fact that we also play it on mobile devices does not mean that it's any less demanding for the players of the tournament (many of whom are pros)."
A tournament for everyone
This isn't Fasoulas's first rodeo, however and he's competed in other tournaments before. "I've competed in the Masters Tour Arlington. I didn't do well because of poor preparation and the meta state at that moment," Nikos points out, "I wasn't as confident as I wanted to be. However, I'm thirsty to compete in the next Masters Tour, for which I've already qualified." We were curious if he'd like to take on some of the big names in the Hearthstone esports scene after his big win. "I really like Hunterace, DeaDraw and xBlyzes", Nikos reveals, "those players are living proof that Hearthstone is not about luck – skill matters."
On that note, Nikos is a believer that Hearthstone truly stands out from the crowd as a game: "I believe that competing in Hearthstone is different from competing in other games. The basic thing needed for Hearthstone is perception. If you have perception and want to improve, you will," he explains. "Other games need reflexes and stuff like that, so you have to spend way more time than you would in Hearthstone. There's only one reason to spend lots of hours in Hearthstone and that's tournament preparation. It's the only time when you have to sacrifice other things and focus on the game."
Prepare for victory
With Red Bull MEO Season 3 just around the corner, Nikos is all about the preparation, trying to hone his skills and improve, making sure he cannot be beaten in his next outing. "I am preparing along with other Greek competitive players for the upcoming Master Tours", he revealed. Indeed, the idea of anyone competing means that some strange cards can show up, making training harder, right? Nikos says: "I believe that unpopular cards and decks can work (as they did in the past). But the player who brings them has to be a pro and he should know what he's doing really well."
Fasoulas is a control player, preferring that style to aggro. He loves a taunt and concedes that Kayne Sunfury can be annoying to him, because that's a card that can finish the job if he has lots of taunts out, with his ability to charge and ignore taunt. But he actually adores it when he comes up against a fellow control player, and says: "I'm in love with control line-ups and I'm always prepared (and really confident) to play against control mirrors."
Tips for newcomers who want to win
It would be churlish not to ask a champion for some tips, especially when MEO is open to newcomers, so we thought we should ask about his favourite deck and any cards he loves. "My all-time favourite deck is Keleseth Rogue", Nikos says, "I wish I could have Keleseth available to play in every game. Now, at this time in the game, my favourite deck is Aggro Warrior. I feel like corsair cache is enough to get you ahead and win a game."
What about the cards he doesn't like to see on the board, then? "Seeing Altruis the Outcast hitting the board is pretty scary, I must say!", Nikos exclaims. "Risky Skipper could be challenging sometimes. You can easily run out of time while thinking of how to manage/play this card."
Fasoulas has a few closing tips for aspiring champions: "The more you prepare the better the results will be. Don't expect luck to do the job for you. Just work hard and you'll get rewarded." On top of that, he feels you should always try to be the best in every game you play and after moving from League of Legends to Hearthstone, he's happy: "With Hearthstone, I feel like I can manage both being a competitive player and not sacrificing a lot of things", and isn't that the dream? Compete without sacrifice: we'll see you on the mobile battlefield for Season 3, Nikos.