The new documentary that tells the past, present & future of Irish hip-hop
© Red Bull Ireland
'Origins: The Story of Irish Hip-Hop' is a fascinating portrait of the thriving scene and how it arrived at this point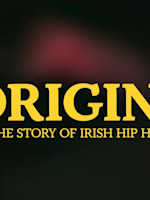 ORIGINS - The story of Irish Hip Hop Trailer
Where do you begin?
When you're trying to capture a snapshot of a living, breathing scene, where do you start?
In order to truly grasp the present, you need to acknowledge the past to understand where you're going next.
That's exactly what 'Origins: The Story of Irish Hip-Hop' does. A new documentary that chronicles the journey of the genre in Ireland over the past three decades, it's been in the works for several years and is the most comprehensive oral history of hip-hop in Ireland to date.
The 52-minute documentary, which airs on RTE One on Friday, September 3rd, features interviews with journalists, music industry figures, musicians, archivists, fans and more, as they explore the reasons behind the booming Irish hip-hop scene in 2020 and how exactly it arrived at this point.
More importantly, it goes straight to the source by telling the story of how hip-hop slowly infiltrated Irish culture over the course of the past two decades, going from a niche underground genre to one that is nipping at the heels of the mainstream today. We hear about pioneering trio Scary Eire's ill-fated but entertaining deal with Island Records (a story surely ripe for a Hollywood adaptation) told via journalists and A&R men, and discover why they are still cited as major influences on a generation of Irish rappers. Various members of what you might call the 'old guard' - Rob Kelly, Messiah J and the Expert, Ophelia and Lethal Dialect amongst them - talk about laying the groundwork for the current crop, and how they were forced to rail against people constantly dismissing the very notion of 'Irish hip-hop'.
Actor Emmett Kirwan and rapper/author/podcast host Blindboy Boatclub discuss how hip-hop became a voice for the Irish working class, and how the playing field changed when artists found the courage to rap in their authentic accents. Nealo talks about how he uses hip-hop to discuss heavy real-life subjects in a lighthearted manner; we hear from Maverick Sabre about how hip-hop helped him to fine-tune his identity, growing up with both an English and Irish perspective, while Jafaris, Denise Chaila, God Knows and more discuss the infusion of their African backgrounds with their Irish upbringing and how it impacts their music and the stories they tell in their songs. And then there's Belfast trio Kneecap, who are pushing the genre on by rapping in Irish – because why not?
We also hear about the challenges faced by new artists as Irish hip-hop continues to grow: what does the future hold for artists in Ireland and beyond?
'Origins' is both a living, breathing document and a nod to the past. As well as a host of familiar names to those au fait with the current scene, it introduces wider Irish audiences to music that has been there for many years, but is only now having its moment in the spotlight.
Mango puts it best when he describes Irish hip-hop as "continuing a legacy of artists, poets and writers, but using a completely different art form to say same thing." This documentary captures the beauty of how different voices can come together to make something unique and powerful – something that may not have originated here, but which has arguably captured the essence of modern Ireland like no other genre. Now, do yourself a favour and watch it.
'Origins: The Story of Irish Hip-Hop' will be streaming on RedBull.COM from September 11th.