Red Bull's First Global CSGO Competition Comes to Ireland
© Red Bull
Red Bull Flick, the new 2v2 CS:GO tournament, provides a grassroots competitive format, giving amateur players from across Ireland the opportunity to face the world's best pro players.
Red Bull Flick is the online 2v2 Counter-Strike: Global Offensive tournament with a twist. The Pro-Am event features multiple championships and qualifier types including National and Pan-National tournaments, which will take place on the
FACEIT
platform. Pairs of players will face off on a set of brand new custom Red Bull maps specially designed for a new game mode: Hold the Flag.
The Irish online national championship will seek out the top two players to go on and represent the Island. A qualifying round will whittle down the elite to just two teams who will go on to the Red Bull Flick EU Pro Invitational to play against some of pro CS:GO's greatest players for a stake of a €20,000 prize pool.
The new Red Bull Flick game mode comes with five new custom maps with unique settings and game mechanics to keep the competition varied, Castle, Garden, Speedway, Matrix and Himalaya are all available to play now on Steam. Hold the Flag sees player duos defend the flag zone for 45 seconds to win each match. Red Bull Flick is not about takedowns but dominating. Red Bull Flick is Red Bull's first international CS:GO tournament as it continues to drive the grassroots ecosystem forward, developing the competitive pipeline for new talent to rise through the ranks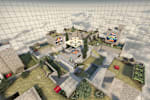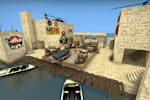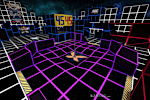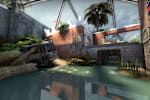 The best teams from the national and pan-national tournaments will go on to compete in the EU Pro Invitational to take on the best pro players in the world.
UPDATE:
Changes to the format of Red Bull Flick's Irish qualifier - Tonight's qualifier winner will be seeded directly into the EU Closed Qualifier this Sat (30 May). So whoever comes out on top has the chance to qualify for the invitational & a total prize pool of €20k with some of the top Pros in CS:GO participating!
Red Bull Flick Ireland tournament dates