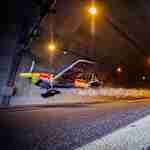 Aerobatic Flying
What flies beneath
Less than 45 seconds. That's how long it took pilot Dario Costa to pull off one of the most ambitious feats in aeronautical history – the world's longest underground flight.
You need to embrace who you are. I'm Lucy Charles-Barclay and I'm not comparing myself to anyone else. I'm doing what I need to do to win world titles
Lucy Charles-Barclay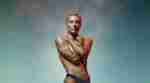 An International active lifestyle magazine delivering thrilling, high-quality content from the world of Red Bull and beyond.
Covering sport, action, adventure, music, culture, nightlife and innovation, the focus is on high achievers and adventure seekers, impossible feats and incredible endeavours that inspire, entertain and empower our audience.