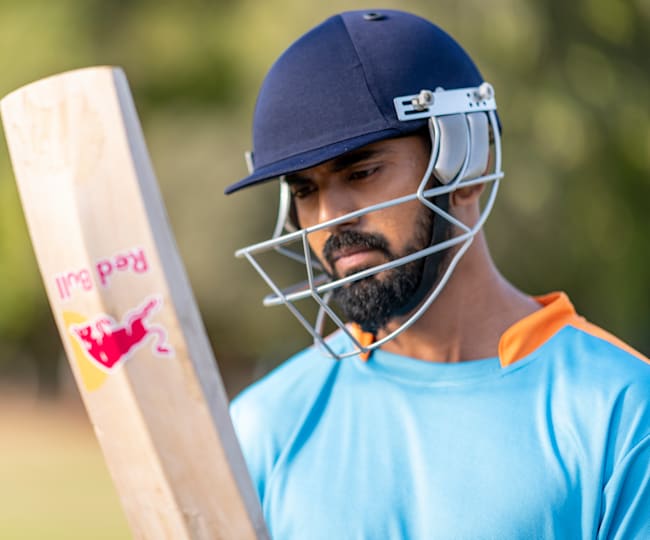 © Ali Bharmal
Why KL Rahul is auctioning one of his favourite century-scoring bats
His bat used in recent England-India series is going under the hammer to raise funds for a good cause supported by the Wings For Life Foundation.
KL Rahul
is one of the best batsmen in the cricket world.
And he's also proven time and again that he is an all-around superb person as well.
He loves to interact with fans
and often plays a conscientious role in good causes as he hopes to make the world a better place in his own little way.
This cricket bat is the same one he used to become top-scorer of India's most recent ODI series against England.
Fans will remember that Rahul scored 177 runs in three ODI matches, including a beautifully-struck 108 for his fifth ODI century and 12th in all formats of international cricket.
After scoring the ton, he performed his iconic '
Shut Out The Noise
' celebration, in which he closes his eyes and holds his point fingers to his ears to indicate that he has been able to ignore the white noise that surrounds a cricketer of his calibre.
"It is self-explanatory. It (the celebration) is just to shut out the noise, not to disrespect anyone," he had said about the celebration after scoring the century.
"There are people out there who try to pull you down. At times you need to neglect them. So that's just a message to shut out that noise."
The bat really means a lot to him, and that is evident in the fact that he was able to pull off the shots he needed to at that stage of the game.
"Few quality shots eased my nerves. Really happy I was able to build those partnerships with Virat (Kohli) and Rishabh (Pant)."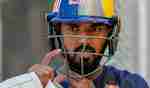 KL Rahul - Shut Out The Noise
His decision to auction off the bat comes with his heartfelt initiative to raise funds for the Wings For Life Foundation, an organization that raises money to fund research into recovery for people affected by spinal cord injuries.
The foundation also organizes the
Wings For Life World Run
, a global run that kicks off at the exact same time around the world and is highly inclusive for professional and amateur runners alike. The most unique aspect of the Wings For Life World Run is that there is no physical finish line – the finish line is attached to a car that starts the race half an hour after the participants and catches up to them; once the car passes you, you have reached your finish line. The best part about the event is that everyone runs for a good cause since 100% of the registration fees is donated to the foundation for research. In 2021, the run will start at 4:30pm IST on 9th May. To register to participate via the app, visit
wingsforlifeworldrun.com
.
While KL Rahul will be parting ways with one of his favourite bats, he will be happy that it goes into helping people.