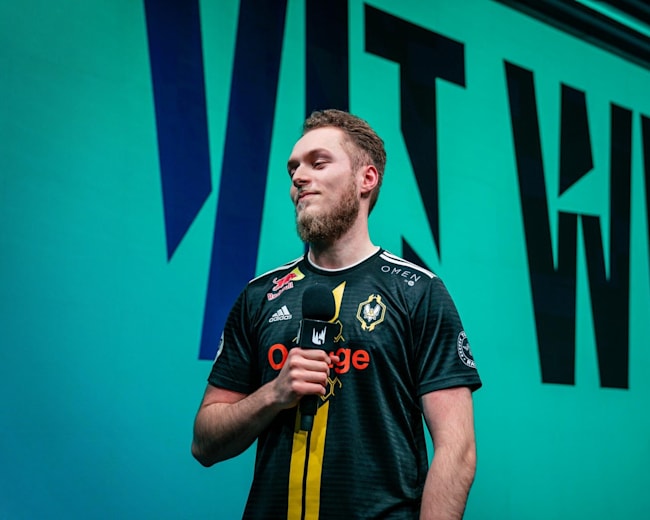 Looking closely at the LEC, LCS and the race for the playoffs
© Riot Games/Flickr
The League of Legends' Spring Split regular season is almost over, and with only a few games left to play, teams on both sides of the Atlantic are still desperately trying to clinch playoff spots.
In both the League of Legends European Championship and the League of Legends Championship Series, the race for playoffs is as close as ever. The LEC only has two days of games left before all the playoff spots are locked in, and while the LCS started a week later, there's still just two weeks of play left before the playoffs begin.
In the LEC, only four teams have locked in their spot in the playoffs, while four more teams are still fighting for the last two remaining places. Over the pond in the LCS, there are bigger gaps between the top two teams and the rest, but the exciting part is that some higher standing teams currently look worse than teams lower in the standings, making it almost anyone's spot to grab.
This means we can expect the standings to shuffle, and every team needs to try their hardest in order to retain their position. So what do the standings look like? Who has the best chances of making it to playoffs? And who'll have to watch the games from the comfort of their own homes? Join us as we dive into what to expect from the LEC and LCS as we get closer to playoffs territory.
What's happening in Europe?
Week 8's games, which concluded over the weekend, were extremely important for the race to Rotterdam, where this year's Spring playoffs are taking place.
Splyce, Team Vitality and Origen locked in their playoffs spots, while G2 Esports grabbed their first place position. With the new playoffs system, the top two teams of the regular season automatically make it to the finals weekend in Rotterdam. The important second seed is still undecided, though, and any of these teams still have a chance of clinching that final spot.
FC Schalke 04, Misfits, Fnatic, and SK Gaming need to win their games next week in order to have a chance to make it to playoffs. Fnatic and Misfits have the hardest two games of the season left against G2 Esports and Splyce. While G2 have shown weakness in the past few weeks, they're still one of the most dominant teams in the league. Splyce, meanwhile, have grown from a mere playoff contender to a top two team in the span of two weeks. They've shown incredible improvements in their early and mid game play, which was their clear weakness at the beginning of the season. If anything, it could be their place to clinch now.
FC Schalke 04 and SK Gaming also need to win both of their games in order to make it to playoffs. Schalke have one hard game, versus Origen, and one relatively easy game against Rogue. Schalke's problem, though, is that they're not in the best form. In the beginning of the season, Schalke looked extremely dominant, but then the problems started where they'd lose randomly to teams that were, on paper, worse than them.
Last week, they picked up an important win against Misfits, which kept them in the race for playoffs contention. If they manage to win against Origen on Friday, then they have a real shot at clinching one of those last few spots.
SK Gaming are in the same boat, with games against Vitality and Rogue. They too need to find consistency, as the team seem to have a rough time if their star rookie jungler, Oskar 'Selfmade' Boderek, isn't able to get his team-mates ahead in the early game. Still, it's an impressive debut season for the new SK squad. It remains to be seen if they can go all the way, but we'll soon find out.
What's happening in North America?
It's a different story on the other side of the Atlantic after Week 7. The LCS still has two weeks of play left, which means a lot can still change in the standings. Team Liquid and Cloud9 have clinched their playoff spots already, but the rest of the spots are still up for grabs.
Team SoloMid only need to win one more game, and their schedule looks relatively easy, so we can expect them to nab a playoffs spot too. FlyQuest and Golden Guardians, meanwhile, are fourth and fifth right now, but they both come from completely different season runs.
FlyQuest started off extremely strong, but seem to have hit a slump recently. They've lost a lot of games in the past few weeks, and need to win at least two of their next games in order to retain their position. On the other hand, Golden Guardians had a terrible start to the season, but have finally come together. If they manage to keep their current form for the last few games, they have a good chance of making it to the playoff stage.
On the other hand, OpTic Gaming, Counter Logic Gaming, and Clutch Gaming all have a rough road ahead of them. While CLG and and Optic both started off strong, they also seem to have had difficulty finding their identity on the Rift. CLG have a new AD Carry, Osama 'Auto' Alkhalaileh, and while he has good mechanics, it's difficult for a team to make a new sub work so late into the season.
OpTic have a great, proactive early game, which builds them good leads. However, they start running into problems in the mid-to-late game, since they can't use their gold lead to close games out. This has been a problem since the beginning of the season, and they still haven't found a remedy. Clutch Gaming, meanwhile, have seen their fair share of ups and downs, sometimes winning games convincingly, other times getting stomped. Clutch need to find consistency in their games in order to make playoffs, but that is still well within their grasp.
With the Spring Split coming to a close in the next few weeks, the battles on the Rift are set to get even more explosive, and we can't wait to see who'll make it to this year's playoffs.