Best of all, they did it in their own distinctive,
some may even say goofy, style
. Playing with such a carefree style, you might have thought they were still those same plucky underdogs and not actual reigning champions.
If any player encapsulates OG's meteoric upswing, as well as their unique make-up, it's
Sébastien 'Ceb' Debs
, a former coach for the team, who switched roles to player when OG found itself in a tumultuous period and in need of numbers going into TI8.
Watch the excellent documentary about OG's Ti8 victory, Against The Odds, below: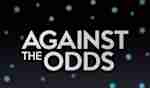 Fast-forward to today and there's no doubting Ceb has had a major part to play in creating this slice of esports history. Here, the Frenchman reflects on OG's successful defence of the championship.
Psychology was clearly part of your strategy for TI9. What did you do to be so mentally strong throughout the tournament?
It surely was. I think it's mostly because it's part of our team DNA. We have infinite trust and faith in each other's ability. We're also quite confident that we will outclass our opponents. It's definitely related to all the preparation and the work we put in throughout the previous seasons, but at this point, it just comes naturally.
Your creative use of in-game chat wheels, flags, profile photos and tips is very unconventional at this level of professional play. Were you trying to get in your opponents' minds, or were you just having fun?
It was both. The most important part is to have fun and to keep our spirits high. We just enjoy all these cute mechanics the game offers, but we also know it gets to our competition, they lose focus and get annoyed. We're killing two birds with one stone, basically.
Clearly you had fun playing, enjoying the game even when the tide was against you. No other team looked this relaxed on the main stage, so how did you keep your calm throughout the tournament?
We talk to each other a lot about these things. We have a long history of playing together and already went through a lot of highs and lows as team-mates, so that helps. Moreover, we do have a lot of experience when it comes to these high-pressure situations. We're used to it and know the traps ahead of us. Losing a game in a best-of-three or a best-of-five doesn't affect us. If anything, it makes us stronger. We learn from our mistakes and get more information on how our opponent plans to try to beat us. It just keeps getting easier.
Ana took some time off after TI8, were you worried about this at all?
No, not at all. We knew he needed it. Whatever's good for him is also good for the team. We look at the long run.
How did working with psychologist Mia Stellberg affect the team in the lead-up and during TI9?
She was very helpful. She helped us to better understand the things we were doing as a team, as well as introducing us to new concepts we weren't really aware of. We were always a very mature and mindful team, so I would say she mostly helped us individually, to keep us in check and relaxed.
You were playing against an 'away' crowd, which is difficult for any sports team. How did you maintain your mental strength in a packed arena when playing against home teams?
That experience was definitely quite unique. We used that energy as a booster instead of letting it affect us. Of course, you could let it get to you and you, but we were aware of that risk, so we managed it quite well and turned it into extra fire and motivation. It truly backfired for the 'away' team.
Creativity and unusual strategies played a key role in your tournament. What have you done to encourage such creativity in your team and what gives you the courage to use relatively untested strategies in such high-consequence moments?
This is very related to our approach to Dota as a team and as individuals. We all have a very deep understanding of the game and we want to protect the connection we all have with it. It doesn't really take any special courage, as far as we are concerned. It's our way to play and enjoy Dota, so we just make it happen, especially when the stakes are high. If there's one thing we learned when we won TI8, it's the right to play Dota the way we enjoy it. That's what we did at TI9.