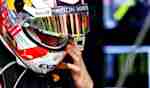 Placeholder Video_DO NOT UNPUBLISH
Nearly 50 years ago a race that embodies all that is crazy and addictive about motorsport began. It started in the Mexican desert, in 1967, and became known as the
Baja 1000
.
This epic endurance event has developed into a sort of a mix between Mad Max, the Dakar Rally and The Twilight Zone, attracting hundreds of racing legends, thrill-seekers, movie stars and rank amateurs to Northern Mexico to take on the longest non-stop point-to-point race in the world. Sure, the 24 Hours of Le Mans is hard going, the Indy 500 and the Daytona 500 are also tricky, but those guys and girls don't have to deal with oncoming traffic and fan-built booby-traps.
Steve McQueen
and
Mario Andretti
have been seduced by Baja's deserts, beaches, mountains and riverbeds; and this year offroad superstar
Bryce Menzies
will be taking on the challenge of Baja.
Check out RedBull.com's beginner's guide to the Baja 1000 and learn why US racing legend Parnelli Jones described the race as like being in a 24-hour plane crash.
The Baja 1000 began in that decade of peace and love and away from the gaze of Uncle Sam. The general route was first suggested by renowned stunt rider Bud Ekins as a way of testing new Honda dirt bikes, and has traditionally alternated between a start and finish in the town of Ensenada, a few miles inside Mexico, and sometimes with a La Paz finish.
2016's race is a loop, with a start and finish in Ensenada, and competitors must hit four checkpoints during the 850-odd mile course that mixes desert tracks with paved highway. The route kisses the Pacific Ocean before crossing over to the other side of the peninsula, heading back northwards along the Gulf of California coastline, before turning back inland through the rugged terrain of Ojos Negros and onto the finish in Ensenada.
2. It's open to trucks, motorbikes, buggies and Beetles
There's a complex list of vehicle classes for the Baja 1000, but here's the basics. Motorbikes and quad bikes start first ­– everything from Honda CRFs to KTMs and Yamahas blast out of the start gate onto the streets lined with thousands of spectators keen to see the audacious machinery and the unhinged men and women at the controls.
As the whiff of roaring four-strokes subsides, the $500,000 Ford and Chevrolet-powered Trophy Trucks hit the dirt, followed by the open-wheeled, 500bhp Class 1 Buggies.
Then there's Class 11. Unmodified, pre-1982 Volkswagen Beetles. These guys encapsulate the essence of Baja. They love cars, love adventure and undoubtedly have a healthy masochist streak.
3. Local knowledge is key to survival
Pre-running is when competitors head to Baja to get acquainted with their allocated part of the race. With differing route options and an untamed, unregulated wilderness making up the course, it's key to get as much intelligence as possible to know where the jumps, ditches ravines are and how to avoid them, and, if you're smart, know where the short cuts are.
"We did a lot of pre-running, you have to know the territory to survive," confirms three-time Baja winner Ivan 'Ironman' Stewart. "You get people from other states or other countries, and they really have no idea what they are getting into. Baja is much more desolate that people think. There's no signs telling you where to go so the more experience you have the better."
And if you do get lost, the clock keeps ticking…
4. The weather can be a killer
For millions of sane people, the sun-kissed splendour of the Baja California Peninsular is a bucket list vacation destination. For others, with a disposition that leads them to take on the Baja 1000, this place offers an alternative reality where every weather condition can come into play, from impenetrable fog to rain and snow.
Added to this is every racers' nightmare at Baja, the dreaded, blinding silt – thick, brown talcum powder is kicked up by the spinning wheels of bikes and cars tackling the course, and if you are speeding along in its wake you are deep in Baja hell.
5. The roads aren't closed
Preparation is key to surviving the race, but in Baja you can't prepare for everything. When the drivers and riders do hit paved public highway, the traffic keeps flowing…both ways. Sal Fish, Baja legend, confirms the status quo. "The roads aren't closed, you get locals racing right next to you…this is not for wusses."
If you think things like the Safari Rally back in the heady days of Group B rallying look pretty bonkers by today's standards, the Baja 1000 is on another level, with buses, cows, horses and inebriated locals straying into the path of speeding trucks and bikes…and booby-traps.
Every year, local pranksters dig holes and build Dukes of Hazard-esque jumps out on the course in the hope of catching out the unaware – just what you need in the middle of the night in middle of the desert.
6. Some tackle the Baja 1000 alone
Some teams, especially those of the two-wheeled variety, have up to five riders, but some competitors do the course on their lonesome.
Ivan Stewart won it alone in a truck, but even the Ironman couldn't imagine going solo on two wheels and he reveals that wrestling with a 400bhp truck with nobody to take over has its pros and cons.
"Going solo I knew exactly what I was taking out of the equipment," revealed Stewart, "And if I, say hit the left front hard I wouldn't have to tell another driver to be careful with it and so on. If I got hurt out there I would be all alone though. Y'know if it's 3am and you go off a cliff, and you're pinned down in the canyon, you are completely alone."
7. US foreign policy nearly ended Baja before it began
As things heated up following the United States joining the Second World War, President Roosevelt needed to install anti-aircraft guns to protect from potential Japanese attacks. Central to this was the proposed building of a long, paved road stretching from California down through Baja.
The President asked the neutral Mexican government for permission to build on what would be on prime Baja 1000 territory ­and the Mexican government refused, clearing the way for generations of thrill-seekers to have their fun in the desert.
8. The race attracts some serious superstars
Right from the start, the Baja 1000 has always had an association with Hollywood's petrolheads.
King of cool Steve McQueen spent time high-speed desert hopping with pal and stuntman extraordinaire Bud Ekins, and raced his Chevy-powered buggy – AKA the 'Baja Boot – in 1969.
Heart-throb, part-time racer and star of pioneering 1960s racing film Grand Prix, James Garner, brought more stardust to the actual dust and in 2004, aged 80, Oscar winner and Le Mans winner Paul Newman raced at Baja, becoming its oldest ever entrant.
Household names from the world of top-level circuit racing have tackled and triumphed at Baja. 1963 Indy 500 winner Parnelli Jones won it and NASCAR badboy Robbie Gordon thrived in the dirt and chaos of Baja.
Apparently, Lewis Hamilton's invite is in the post…