Ballet is finding new inspiration in grime and dance music
© Sandra Ciampone / www.meorme.com
Even the most respectable ballet companies around the world are regularly choreographing pirouettes to unlikely sounds – including grime. We spoke to the minds behind Grime Ballet to find out more.
If somebody told you they'd been to the ballet recently, you'd probably have some pretty clear expectations of what the experience entailed. You might picture glittering tutus and pink pointe shoes, princes and swans, the reverential hush of a gilded auditorium. Maybe you'd hear Tchaikovsky's Sugar Plum Fairy, the infamous Swan Theme or the Dance Of The Knights from Prokofiev's Romeo And Juliet.
What you probably wouldn't imagine, though, are dancers dressed in trainers and tracksuits writhing around the stage to ominous, 140bpm beats at an outdoor venue in Wembley that's thick with dry ice and packed with a rowdy young crowd. But that was exactly the scene at the recent premiere of
London Sketchbook
, a collaboration between Royal Ballet choreographer
Alex Whitley
and grime MC
Izabelle 'Lioness' Fender
.
As the first-ever ballet choreographed to grime music,
London Sketchbook
went a step further than
Stormzy
did at last summer's Glastonbury Festival, where he invited two dancers from the UK BAME company
Ballet Black
to perform a pas de deux during his headline set.
Featuring a specially written track by Lioness and producer
Nat Powers
, the performance was part of a one-off event staged by the creative networking platform,
Glug
. The brainchild of the platform's CEO
Pete Bowker
, Grime Ballet also featured a series of lyric-writing and dance workshops, plus a discussion between experts from both industries. It might sound like an unlikely fusion of two incongruous artistic disciplines, but for the collaborators involved, that was exactly the point.
"I met Pete towards the end of 2018 to discuss some ideas, and I was making a piece with the Royal Ballet at the time, so we decided to meet at the Royal Opera House," Whitley explains. "It just so happened that the previous night Pete had been to see
AJ Tracey
perform and he was reflecting on how strange and amazing it was to be moving between these two seemingly really contrasting worlds of urban underground and high culture. He suggested that we could try smashing these worlds together – and that's how the collaboration came about. I really respect the artistry and poetry of grime and I was interested in how we could work against certain stereotypes and conventions by combining the two art forms."
For Lioness, too, the project was an opportunity to create something completely new. "People think of grime as raw and urban and gritty, whereas ballet has a reputation for being pretentious and elitist," she says. "You just wouldn't think to merge the two together, but ballet and grime are just art forms. Who said that those art forms need to be separate?"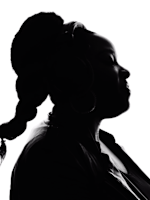 Grime queen Lioness goes hard on her Swift 16
Be sure to download the free Red Bull TV app and catch the music action on all your devices!
Get the app here
It's a sentiment echoed by
Jammz,
the East London grime MC, who recently starred in the Royal Court-produced 'grime musical'
Poet In Da Corner
. "I think that placing grime in spaces where predominantly middle and upper class white people go to see things opens up a whole new stage for us to get our voices heard in a way," he says of his role in
Debris Stevenson
's play. "Grime in the past has always received a bad reception from the media and it's created a lot of negative stereotypes across the board, so sometimes people don't really want to give it a chance. But grime is art and good art challenges things. Putting it in new spaces like this is a good way to challenge and change views."
It's an ethos that has defined a lot of innovative new works from classical dance companies in recent years. London Sketchbook might be the first grime ballet, but celebrated choreographers and major ballet companies have long been turning to contemporary musicians for inspiration. Take
Berlin Staatsballett
. Twice they've collaborated with the Berlin club
Berghain
– first with 2007's
Shut up And Dance!
which was soundtracked by a host of high-profile techno producers including
Tobias Freund
,
Sleeparchive
and
Âme
and again in 2013 for
MASSE
, which featured music from
Marcel Dettmann
and
Henrik Schwarz
. Both ballets were performed inside the iconic club and their soundtracks released on its in-house label
Ostgut Ton
.
Grime is art and good art challenges things
Then there's the Paris Opera Ballet's 2015 film
Ascension
, soundtracked by electronic musician
Jon Hopkins
and legendary choreographer
William Forsythe
's
Blake Works I
, created for the same company the following year to seven songs from
James Blake
's third album, The Colour In Anything. Royal Ballet's resident choreographer
Wayne McGregor
has collaborated with
Jon Hopkins
,
Jamie xx
and
Jlin
. Celebrated Portuguese choreographer
Arthur Pita
worked with San Francisco Ballet on
Björk Ballet
, soundtracked by the greatest hits of Iceland's most famous musical export. The list goes on.
Some of the best recent ballets have featured whole playlists of music recognisable to contemporary listeners. Young choreographer
Kyle Abraham
took an eclectic approach with last year's
The Runaway
, for New York City Ballet, featuring tracks from James Blake,
Kanye West
and
Jay-Z
alongside original compositions – almost as if it were choreographed to his own Spotify listening habits. Renowned for his role in expanding the boundaries of ballet, William Forsythe's most recent works,
Playlist (Track 1, 2)
for English National Ballet and the expanded
Playlist (EP)
for Boston Ballet, had classically trained ballerinas pirouetting to
Lion Babe
and
Khalid
.
So while Tchaikovsky still reigns supreme over ballet companies, it's clear that ballet these days doesn't have to be synonymous with orchestral music. Indeed, for ballet to remain relevant in the modern world, many would argue that this trend for musical experimentation and collaboration is a way of updating an art form that's often thought of as belonging to the past.
"Without realising it, you allow yourself to move differently," says
Barry Drummond
, a dancer with English National Ballet, who was involved with Forsythe's Playlist. "There's a subconscious awareness of echoing the music whilst you move, which for us is most often classical. So dancing to house and electronic music, we slowly developed a more informal way of moving within the classical language we were using."
Who said that grime and ballet need to be separate?
For the choreographers and musicians involved, collaboration offers exciting new challenges and learning opportunities. "I'm always looking to cross into different worlds, any chance I get," says electronic music producer Jlin about the score she produced with McGregor. "It was a very fluid process, watching Wayne shaping and moulding his piece and it made me change completely how I approach producing. I loved it."
For Whitley, too, experimenting with new genres is a way to expand his vision of ballet and dance. "Every style or genre of music brings with it certain priorities or preferences and the presence of lyrics as well makes a big difference because there's obviously something to respond to there," he says. "The words that people are hearing will shape their perception of the movement they're seeing and so that can't be overlooked. Choreographing to grime changed the way I thought about the movement I made."
As well as offering fresh inspiration, contemporary musical collaborations are also a clever way of attracting new, younger audiences. "I think plenty of arts organisations are thinking about how their audiences are changing," explains Whitley. "At one time, there was a reliable audience of people that would go to see the ballet as part of a regular cultural experience – and whose expectations were that ballet is associated with classical music."
"Nowadays, technology is changing the nature of cultural consumption and audiences aren't nearly as stable and reliable as they used to be," she continues. "There are more cultural institutions competing for audiences and I think the competition is making for more of a need and an appetite for experimentation. Music is such an integral part of a dance performance that changing the kind of music immediately changes the kind of people that are likely to be drawn to it."
In the case of grime, musical collaborations are an important way of championing diversity, by ensuring that the work on stage reflects the diverse and varied experiences of contemporary audiences. As Jlin points out: "Ballet audiences are usually old white people. It's a white space and it can sometimes feel like you don't belong just from the fact that you're black."
There's a sense that this might be about to change. In the UK, Ballet Black is growing in stature and continues to highlight the lack of BAME representation within the wider dance industry, having worked with
Freed Of London
to create the very first brown and black pointe shoes only last year, while dancers like
Michaela de Prince
at the Dutch National Ballet, and
Brooklyn Mack
and
Misty Copeland
from American Ballet Theatre are widely regarded as some of the greatest talents of their generation.
For many of grime's most vocal advocates, that representation is vitally important. "I think it's extremely important that theatre and ballet start to reflect the times that we're in," says Jammz. "And the same goes for representation. It's so important that we can see ourselves represented because of the message it sends out. Young kids need to be able to see people like themselves doing these things so that they feel like it's possible and that it's not just for one specific group of people, because it's really not."
It's a sentiment echoed by Lioness. "It was great that Stormzy brought [Ballet Black] out and made people see that there are companies where black people are doing this," she says of the chart-topping grime artist's Glastonbury Festival performance. "The more people you see that are part of ballet and look like you, the more you're going to feel more comfortable to go ahead and do it. Ultimately, I think Grime Ballet had the effect that we all wanted, which was to have an array of individuals in the room that wouldn't usually be there together. Sometimes it just takes for you to go one time or see one thing to realise that actually it is amazing – you do like it and it is for you, too."