There are lots of good films about climbing out there, but the ones on this list will blow your mind. Most climbing movies combine spectacular scenery with amazing feats and genuine drama – but these focus on the human side, getting right to the heart of some of climbing's greatest legends and stories.
Every one is worth a couple of hours of your attention, whether you're into climbing or not.
Be sure to download the free Red Bull TV app and catch the climbing action on all your devices!
Get the app here
.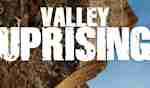 Directors:

Peter Mortimer, Nick Rosen and Josh Lowell

In a nutshell

: Yosemite National Park's counterculture climbing scene up close
Valley Uprising is the riveting and unforgettable tale of the bold rock climbing tradition in California's Yosemite National Park: half a century of struggle against the laws of gravity -- and the laws of the land.
Get to know how climbers carved out a counterculture lifestyle of dumpster-diving and wild parties that clashed with the conservative values of the National Park Service in the shady campgrounds of Yosemite valley.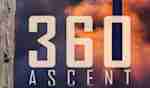 In a nutshell:

Slovenian pair climb the tallest chimney in Europe
For six years, the chimney at Trbovlje Power Station has stood dormant and during that time
Domen Skōfic
has set about trying to ascend what is the tallest chimney of its kind on the continent.
Finally, he gets the all clear and teams up with fellow Slovenian climber
Janja Garnbret
for a marathon ascent unlike anything either of them have experienced on the World Cup circuit. 360 Ascent lives through the thrills, falls and race against the fading light to reach the summit in a gripping adventure.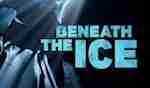 In a nutshell:

Experience the extreme depths of the Greenland ice sheet.
Will Gadd
uses his unmatched ice climbing skills and knowledge to lead a
scientific expedition
into a previously unexplored territory beneath the Greenland ice sheet.
"I've been to some of the craziest places on Earth and climbed some pretty insane stuff, but this is another level," said Gadd.
With temperatures plunging down to -30C, it's an inhospitable environment for Gadd and his partner on the trip, glaciologist Jason Gulley, to do their work, but through their efforts new information is gleaned about the Greenland ice cap and how it melts.
4. Cerro Torre: A Snowball's Chance in Hell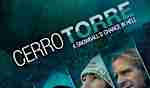 Director:

Thomy Dirnhofer

In a nutshell:

Documenting first free climb attempt of Cerro Torre
When the late David Lama first saw Cerro Torre in a climbing magazine, he spotted his route up it right away. "I was immediately excited," he said. "I wanted to free climb it."
But
Cerro Torre
is one of the most formidable mountain faces on the planet. Its 3,128m tower pierces the peaks of Patagonia and near its summit the rock crumbles like flaky pastry. On top is a giant mushroom of ice and its disputed first ascent ended with one climber falling to his death.
When Lama announced his plans to go up unaided, big wall legend Jim Bridwell, who climbed it in 1979, offered one simple piece of advice: "You haven't got a snowball's chance in hell." Lama didn't listen and what unfolds is a dramatic and ultimately emotional film following his story as he tries and tries and tries to get to the top.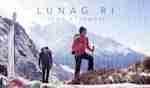 Directors:

Michael Ginthoer and Martin Hanslmayr

In a nutshell:

A drive to climbing the unclimbed
David Lama and Conrad Ankermake a second attempt to climb the 6,907m Himalayan peak, Lunag Ri. Weather capers, technical challenges and health problems are just a few of the challenges Lama and Anker face as they attempt to make it to the summit.
Of the climb, Lama said: "There are still plenty of unclimbed mountains, but in contrast to Lunag Ri, many of them aren't very attractive from a mountaineering point of view."
Director:

Philipp Manderla

In a nutshell:

Climbing in a lost world
A trio of climbers launch an expedition to Mount Roraima, a South American peak that's shrouded in legend. Kurt Albert and Holger Heuber don't know what they're in for when they join competitive climbing superstar
Stefan Glowacz
for an expedition to Mount Roraima, a steep-walled South American peak that sits in deep rainforest that marks the tripoint of Venezuela, Guayana and Brazil.
"There are walls where there's a nigh-on 100 percent probability that you're going to die, just because there's basically always something crashing around you: falling rock, falling ice, everything," Glowacz said of the Mount Roraima climb.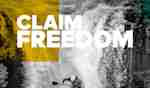 In a nutshell:

A climber gets to explore the far reaches of his imagination
In Claim Freedom, four adventurers are given the opportunity to take on once-in-a-lifetime challenges. In the climbing segment, big-wall climber Gareth Leah's search for 'supervillain lairs' leads him on an odyssey to São Tomé, an island off the west coast of Africa, to climb the towering Pico Cão Grandé.
8. K2: The Impossible Descent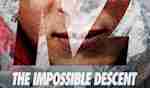 K2: The Impossible Descent
Director

: Slawomir Batyra

In a nutshell

: Andrzej Bargiel descends K2 on skis
Polish ski mountaineer
Andrzej Bargiel
made history in June 2018 by skiing down the second-highest mountain in the world, K2, at an altitude of 8,611m. Join Bargiel on this epic journey from Poland to Pakistan and find out
more about the project here
.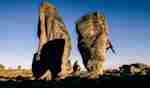 In a nutshell:

Kilian Fischhuber goes well and truly off the grid in Siberia
Terra Incognita – literally not mapped. That's exactly what
Kilian Fischhuber
and his team got when they set out to find and climb a cluster of granite towers in the extremely remote and barely visited Ulakhan-Sis region of Siberia.
Only spotted and photographed for the first time in 2016, no one even knew if the team could find the towers, let alone climb them when they set off on a true adventure for the modern age.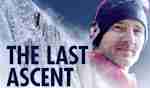 In a nutshell: Will Gadd ice climbing on Kilimanjaro's vanishing snowcap
Sadly, the world's few tropical ice caps are melting rapidly, non more so than Africa's iconic Mount Kilimanjaro, which is losing it's glaciers and ice fields at a frightening rate. Before the ice disappears for ever, renowned ice climber
Will Gadd
returns to make one last ascent of a mountain he first visited six years earlier in a poignant and thought-provoking film from the top of a continent.