We take you behind the scenes of the biggest motorsport world championship on two wheels. We go deep into the paddock to hang out with world champions and rising stars to get a taste of what life's like at the elite level of international motorbike racing.
An Inside Pass to the Austrian MotoGP™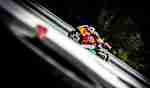 Behind the scenes in Brno
Explosive fun with Dovi's airbags
Gym bros. How do you go from cut to swole in 0.004s? Easy – all you need is an Alpinestars race suit with a built-in airbag. Our host Vanessa Guerra and Andrea Dovizioso play airbag roulette to demonstrate the life-saving technology worn by every MotoGP™ rider. Jorge Lorenzo also takes us on a tour of the paddock at the Spanish MotoGP™, stopping to greet Giacomo Agostini – that's 20 world championships between them – before taking Vanessa for a tour of his motorhome.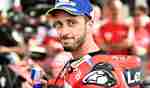 Airbag experiment in Spain
Lifting the lid on Marc Márquez's helmets
A rider's helmet is his signature – the one item that distinguishes him from every other rider. Eight-time world champion
Marc Márquez
takes a special interest in the design of his race helmets, which are all decorated in red with his rider number 93 and an ant – a symbol of his strength, resilience and small stature. Joined by his friend, graphic artist David Mata, Márquez takes us through the stories behind some of his favourites, including Maze, which was inspired by the work of Gaudi. It was also the first of
many collaborations with Dave Designs
, which also include Power Up, Rodeo, Iron Head, Signature and a one-off for his Formula One test.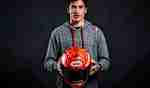 Designing the champion's crown
It's safe to say that Andrea Dovizioso's eccentric cousin Riccardo is in his corner. After every race, he records his own unique commentary on the race which he sends to Dovi – think Italian football commentator meets man falling down a well. It's become a ritual that Dovi enjoys after every round, as he reveals in this bonus footage from the
Dovizioso: Undaunted documentary
.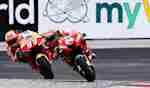 Andrea Dovizioso's cousin does commentary duties
A day away from the track riding motocross with Dovi
Every MotoGP™ rider secretly loves to ride motocross and none more so than Andrea Dovizioso. In Dovizioso: Undaunted, he rides around the Italian hills with Valentino Rossi and Danilo Petrucci. In this bonus episode, he makes a break for a track in Cahuilla Creek in California in the week before the US MotoGP™ in Texas. This is how Dovi likes to relax, finding the technical demands of scrambling over berms and whoops the perfect way to clear his mind ahead of a race. With unprecedented access behind the scenes, we join Dovi and his friends as they go riding and then head to a Supercross race to meet world champions
Cooper Webb
and
Marvin Musquin
.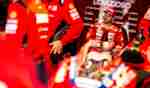 Marc Márquez conquers the Alps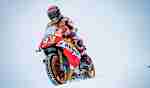 Marc Marquez: Showrun in Kitzbühel
Marc Márquez's iconic Japanese road trip
The
Hakone Turnpike is a winding mountain road
up the side of a volcano not far from Tokyo. It's been used in films, adverts, by drag racers, drift racers and anyone wanting to test their driving skills. Officially the speed limit is 40kph, but you won't find anyone sticking to it – not least Marc Márquez who put his Honda RC213V MotoGP through its paces by speeding through the twisting mountain road in this promo.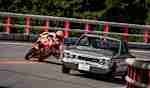 Taking on the Hakone Turnpike
Brad Binder's crash course in MotoGP™
KTM has brought many top riders into MotoGP™, especially through the
Red Bull Rookies Cup
and Ajo Motorsport, but Brad Binder – clearly a future star of the sport – is the only one to ride KTM bikes to victory in every championship, from Rookies Cup, Moto3™, Moto2™ and into MotoGP™. In this bonus clip from
Brad Binder: Becoming 33
, watch as the South African gets to grips with a snarling KTM MotoGP™ beast in pre-season testing in Malaysia.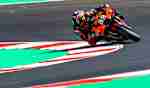 Watch with Brad Binder's mum and dad
Racing MotoGP™ is all about bravery, commitment and risking everything for a chance of glory – but what if you're a concerned parent watching from the sidelines? Take a seat on the Binder family sofa with Brad's mum and dad as they watch their son make his debut in Jerez, Spain. It's a star-making debut but this bonus clip from
Brad Binder: Becoming 33
, also reveals that the slightest mistake at the elite level can make the difference between scoring big points and disaster.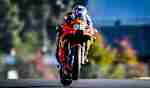 Brad's first race with his parents
Download the free Red Bull TV app and watch unmissable motorsports action on all your devices!
Get the app here.