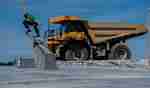 Enjoy the very best of Red Bull Skateboarding's 2020
2020 was a most unusual year, but it wasn't without its bright spots. Watch Alberto Scattolin's highlights from a Red Bull Skateboarding year, which will keep you hyped and ready for 2021.
Ironically, 2020 will be remembered as one of skateboarding's most globally successful years. The reasons for that are many and varied, sometimes overlapping, but a perfect convergence of circumstances saw skate shops around the world unable to meet demand, small brands suddenly able to clear out entire inventories, and uptake – oftentimes re-uptake – of skating worldwide at a level not seen since the headiest days of decades past.
It was at breakfast the morning after Red Bull Skateboarding's 2020 planning meeting last January that the newspaper headline spoke of a city being locked down far away. It's doubtful that anyone back then could have foreseen the last 12 months playing out the way they have, but with so many projects already under way globally the race was on to bring them all in – safely, and in whole.
Early February saw the 20th anniversary of skate contest season opener Simple Session in Estonia, from where
Marc Churchill brought this excellent look at Danny Leon's victory
and everything leading up to it. February also saw the
sizzling shared Checkout interview section
with radical Floridian siblings Dalton and Kanaan Dern, who would go onto gain further fame by mid-summer for turning their family homestead into a series of skate courses to the delight of social media. Marco Kada brought it back to Europe as March arrived, coming through with a
shocker of a Checkout
just weeks after the Dern's drop – and which you may have seen courtesy of our friends at SOLO Skateboardmagazine, who shared Marco's part on their website just as Europe went quiet.
By that stage Red Bull riders
CJ Collins
and
TJ Rogers
had just logged their last tricks for their respective 2020 video parts, which brought some much-needed stoke when they dropped in
summer
and
autumn
respectively. Two very different but equally phenomenal skaters who it was a great honour to showcase at the peak of their powers, their interviews were two of the tent poles in our summer schedule which also saw the debut of
Madars Apse
's brand new show
Skate Tales
. Skate Talesould become the online smash of lockdown skate content throughout the summer of 2020 – and spark plans for a new series right away.
Download the free Red Bull TV app and watch skateboarding action on all your devices!
Get the app here
.
In parallel to the wrapping of filming for series one of Skate Tales was the final editing touches being put to one of Red Bull Skateboarding's most prestigious projects ever: our collaboration with the estate of Brazilian architectural visionary Oscar Niemeyer to create
Pedro Barros's
Concrete Dreams
, a skateboarding paean to design genius and a love affair with forms. The other year-long project – paused by the same unforeseen coda everyone experienced in their 2020 plans – turned out to be
Larvikite Lines
,
Torey Pudwill
,
Angelo Caro
and Chris Haslam's mission to help create and test a quarried stone skatepark for donation to the skate scene in Didrik Galasso's Norwegian hometown.
Although the park was in situ during early spring, Hermann Stene's outro piece to camera was actually only filmed months later, when it was safe to return and check out how the locals of Larvik liked their new spot.
By the end of summer, easing restrictions allowed us to host two socially distanced contests for home broadcast:
Solus
at
Ryan Sheckler
's Sandlot facility, where each entrant had the place to themselves on different days, and a pared-back
Red Bull Bowl Rippers from Marseille
where the only crowds were those watching from home this year. Congratulations again to Taylor Kirby and Jean Pantaleo!
In terms of feedback, however, our first two episodes documenting the nascent skate scenes within the continent of Africa definitely earned the plaudit of highlight.
Jaakko Ojanen
and our friends from South Africa linked up with the skaters of
Ghana
and
Kenya
for two special songs to the indomitable spirit of skateboarding, in what might well be the best motif for the times that we can find.
Here's to the inexhaustible positive energy of skateboarding; not least that of Alberto Scattolin for whom we have to thank for this tidy highlight of our worldwide output over the past 12 months. Brighter days are doubtless ahead. Stay up!