Soak up our favourite surf videos of the year
© Ben Thouard
We circled the globe many times over again this year, documenting the world's greatest surfers riding the planet's most epic waves and from the challenges to the triumphs, it's all in these 13 videos.
The world of surfing is a constant stream of content: new clips, new opinions, new movies, new campaigns. It doesn't end. And when you don't have the time, or willpower, to sift through the rubbish then you don't find the gold. Lucky for you, though, it's our job to do just this exact thing.
So, behold below our favourite surf videos of the year. From Iceland to Australia, Tahiti to Portugal – if there was a moment in surf history to document, we were on it. Thanks for riding with us.
1. Chasing the Shot – Iceland
Iceland's undiscovered waves
Icelanders Elli Thor Magnusson and Heidar Logi invite
Natxo González
,
Conor Maguire
, Russ Bierke and Noah Wegrich to join them on the chase for some of Iceland's most remote and perfect waves.
2. Taking Off – Miles from Anywhere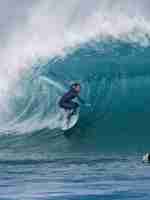 Meet Michelle des Bouillons, a French surfer hell bent on getting to know the local community and heaving waves of the Western Australian desert.
3. Julian Wilson: The Rail Project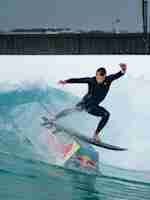 Julian Wilson: The Rail Project
Julian Wilson
thinks outside of the box, as he turns Melbourne's URBNSURF wave pool into a floating skatepark and nails rail grinds on a surfboard.
4. Taking Off – Broome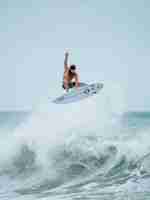 Australian surfers Harry Bryant and Jay Davies roll the dice on a rare cyclone swell in The Kimberley, where they visit crocodiles and find some fun swells in a place that scarcely sees waves.
5. Made In: The Basque Country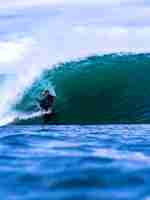 Bizkaia: The making of Mundaka
Our hugely successful Made In series returned, this time to the land of surf, cider and jai alai – the Basque Country. Local big wave surfer
Natxo González
showed us the way through this truly enchanting surf destination.
6. RISS- The Carissa Moore Movie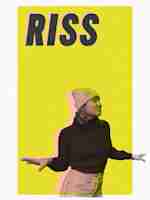 From acclaimed director Peter Hamblin, comes the life story of legendary Hawaiian surfer
Carissa Moore
, as she circles the globe in the 2019 World Surf League Championship Tour season, facing all the ups and downs head-on.
7. No Contest – Gold Coast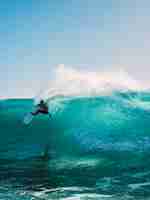 Our friends at Stab bring us all of the insane waves and incredulous reactions from Gold Coast legends like
Mick Fanning
, as the WSL's 2020 Championship Tour opening event in Australia is cancelled.
8. No Small Feat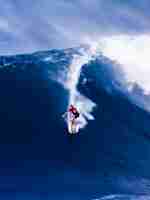 An intimate two-part series following two very talented big wave surfers – Emily Erickson and Izzi Gomez – on their respective journeys toward the cbdMD Jaws Big Wave Championships on Maui, the heaviest big wave surfing event on Earth.
9. The Other Side of Fear
Champion big wave surfer and professional keynote speaker Mark Mathews is no stranger to fear. His incredible journey back from the brink will inspire anyone facing their own battles in life.
10. Sessions: Hurricane Epsilon at Nazaré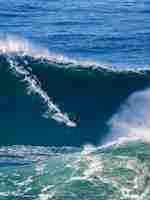 Hurricane Epsilon swell in Nazaré
In the last week of October, a late-season Atlantic hurricane pushed massive swells to the shores of Western Europe and no place was bigger, or more in the spotlight, than Portugal's Nazaré. Big wave savants
Kai Lenny
,
Lucas Chumbo
,
Justine Dupont
,
Andrew Cotton
and
Pedro Scooby
were there for the big show.
11. Life of Kai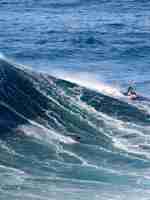 From foiling the world's biggest waves to redefining what's possible on a surfboard,
Life of Kai
takes viewers on an immersive journey, riding shotgun as
Kai Lenny
travels the globe chasing his dreams.
12. Shaping Jordy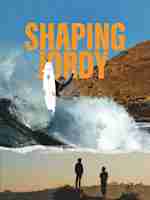 For the first time in 10 years, surfer
Jordy Smith
is home in South Africa for the winter. He hits the road with free-surfing style master Mikey February and this is what they found.
13. OUTDEH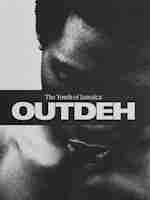 Three young Jamaican men share their stories. Rapper Bakersteez hopes for an international career, Shama aims to be Jamaica's first pro surfer and Romar shows us life in his community.