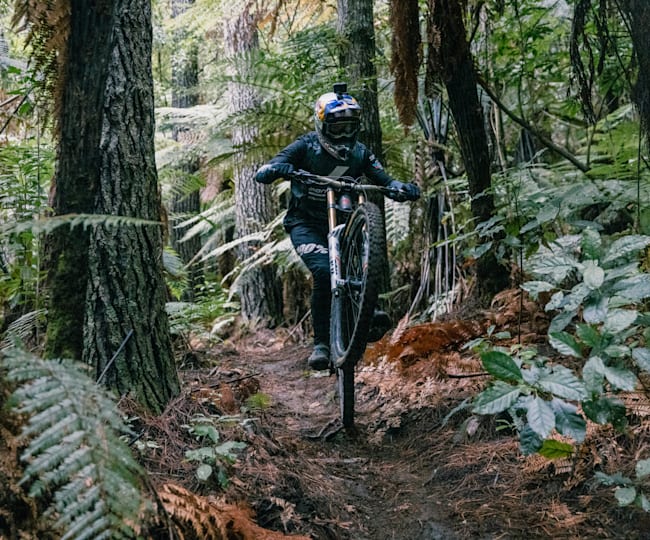 © Graeme Murray/Red Bull Content Pool
Brook Macdonald's return to bike racing is something we can all learn from
Downhill mountain biker Brook Macdonald's determination to succeed was put to the test when he experienced a life-changing accident at the world champs in 2019. This is what his recovery taught him.
"I've ridden a bike for the majority of my life," Brook Macdonald explains. "When I was 11 or 12 I had a friend I used to play rugby with, who introduced me into the mountain biking scene. We rode our bikes every day."
Macdonald's cycling got serious, competing with New Zealand's national sport for his attention. Eventually he had to choose between the two. Luckily for us, he chose the bike.
In his first big competition, the 2009 Junior World Championships in Canberra, Australia, Macdonald stormed the hill to take the gold medal.
Progression was quick, podiums in senior racing followed and then in 2012 he would earn his first Mercedes-Benz UCI Downhill Mountain Bike World Cup win, delivering a perfect run to win in Val d'Isere, France.
Barring a few smaller injuries, Macdonald's career continued at pace, until the UCI Mountain Bike World Championships in Mont-Sainte-Anne, Canada in late summer 2019.
Three quarters of the way down his first run, Macdonald hit an exposed root and was knocked off his line. He was sent over his handlebars and sustained serious fractures to his T12 and L1 vertebrae. A five-hour wait for a helicopter evacuation followed. All the while MacDonald was dealing with "excruciating" pain.
Thankfully, surgeons were able to fix the damage to his bones, but Macdonald's road back to the top of his sport – or even being able to walk again – was anything but guaranteed.
Once back in New Zealand months of rehab ensued and the good news is Macdonald is now back on his bike and is feeling as confident as ever on it. A new Red Bull TV documentary entitled
The Road Back: Brook Macdonald
charts the 29-year-old's journey to recovery from his accident. Watch it in full just below and then see what his defiant recovery has taught him.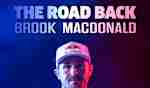 The Road Back: Brook Macdonald
After arriving at the hospital in Canada, Macdonald was operated on for six hours, with his surgeon inserting two rods and eight screws into his back. Despite the success of the operation, the surgeon didn't tell Macdonald there was a chance he might not be able to walk again. Not knowing this, Macdonald says now, helped him set his own goals without any mental blockages.
"They never told me I might not walk again, which was a big step because if I'd had that sitting in the back of my head recovery would have been harder," Macdonald says. "But the surgeon did tell my partner there was a chance I might not walk and my partner never told me, which was a good thing."
Instead of worrying about how his career might be adversely affected by the accident, Macdonald set a goal of being able to race his bike again the following year. Two days later, he was able to move his toes and within five weeks he was riding a bike once again.
Recovery happens at its own speed
Despite having ridden bikes all his life, in many ways, Macdonald's accident put him more in tune with his body than ever. Being a downhill racer, Macdonald wasn't used to taking it slow. Being forced to slow down to the pace of his recovering body was a valuable lesson.
"Everyone's body works differently," Macdonald says of his rehab process. "With an injury like this you have to listen to your body," Macdonald continues. "I think it took two to three months before the swelling went down on my back. It's a huge trauma to the body.
After two weeks in hospital in Canada, he returned home to New Zealand, where he spent four weeks in a specialist spinal unit. While the road back was tough, his natural competitiveness helped him compete against his own body to push through his rehab.
"I'm pretty impatient, so it was difficult to just take small steps. If I was asked to walk 50m I'd try and walk 100m, that sort of thing," he explains. "I was lucky that I was at the peak of my season and was pretty fit and healthy. I think that made a huge impact on my recovery. I think having a goal and being driven helped as well."
Appreciate the little things
Being able to walk out of the hospital in Canada after two weeks was a huge achievement for Macdonald. But that was just the start of his rehab process. Working in the spinal unit in New Zealand for a month, MacDonald says, was "pretty intense."
A difficult part of the process was rebuilding his motor skills – those subtle mental wires that help the body move efficiently. As a sportsman, motor skills had been vital to Macdonald's career, but not something he'd ever focused on. Post-accident, he gained a new appreciation of just how his brain interacts with his body.
"You lose so much," he says. "Thinking about running through cones, going from left to right is such a huge process because you've lost everything."
Repetition and determination equal results
Just like learning to ride a bike, learning how to ride a bike again requires determination and lots of repetitions. Most of the time, these attempts will end in failure. But by returning to the task with a new level of determination, Macdonald learned to push his body to achieve more than he thought was possible.
"For the first week [of rehab] I was only doing one session a day because it really took its toll on my body," he says. "I'd do an exercise one day and struggle with it. Then that afternoon or the next day I'd try it again and be able to go it," he explains. "It was crazy how fast you could rewire the brain and the nervous system to work like that. I wasn't thinking 'this sucks', once I'd figured it would take time, that made a big difference. Every day was an achievement for me."
Through this determination, Macdonald was back on a bike five weeks after his accident, thanks in part to his physio – herself a keen mountain biker.
"I was lucky to have someone who knew about my sport and what my goals were," he says. "[Being back on a bike] was the biggest dream come true. I was riding better than I could walk. Peddling was a bit sloppy, but being able to sit on a bike felt so natural. I was a bit scared that it wouldn't be, but it was great."
Remarkably, just over a year after his accident at Mont-Sainte-Anne, Macdonald was back racing competitively again. First at Crankworx Innsbruck in early October and then at the 2020 World Championships in Leogang and the double Maribor World Cup that followed.
There was a very real chance that an accident like this might have ended Macdonald's career and significantly changed his entire way of life. And with action sports, there are no guarantees that such an accident won't happen again. Another athlete might have let this type of thinking take over. But Macdonald knew that it was vital to let go of the past and keep pushing forward. After all, in his sport there's no room for nerves.
"If I was nervous I wouldn't be where I'm at today," he says. "I feel more excited on a bike now."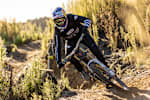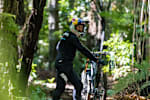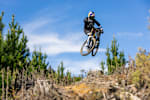 Naturally, the experience has had a lasting impact on his life and how he approaches life.
"It changed my outlook on life," he explains. "Everyone takes life for granted, but when I was in bed it made me realise how important being able to walk is. Potentially having that taken away was a big realty check. The response from other riders has been pretty cool. It's great to share the process and shine a light on how you shouldn't give up hope of getting back to where you left off."
Download the free Red Bull TV app and catch the MTB action on all your devices!
Get the app here