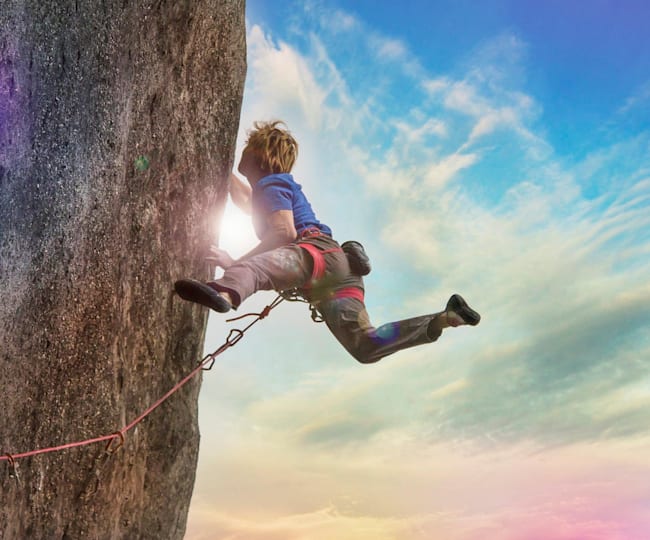 © Ricardo Giancola
Watch one of the world's hardest climbs being made
Incredible acrobatic footage of Chris Sharma cranking at the highest level.
His days climbing at the highest level seemed to be behind him. But then in early March,
Chris Sharma
proved he's still got what it takes, pulling off a spectacular first ascent of El Bon Combat outside Barcelona, Spain. Climbing grades are confusing even for climbers but if confirmed at 9b/9b+ (5.15 b/c) it's among the most technically challenging routes in the world.
And judging from Sharma's screams and grunts – female tennis players have got nothing on this guy – it was quite a struggle. Check out the video below to see Sharma nail the route, and hear him talk through the moves that made it possible.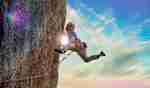 Chris Sharma sends El Bon Combat
"It was a beautiful climb," Sharma tells us. "It's everything you look for – cutting edge... beautiful rock. I enjoyed it so much."
The climber first set eyes on the possible line eight years ago but it wasn't until last year that he decided to turn it into a project. "It really caught my eye," he says.
Since his testpiece route on La Dura Dura two years ago – "a real psychological battle" – Sharma had stepped back from this level of extreme climbing.
"
I went to Oman
, spent a bunch of time climbing in the US, Australia,
Mallorca
, getting back to the pure roots and spontaneity of climbing. But my motivation brought me back to to this. I love pushing my limits and trying hard things – the feeling of being in total control of body and being at peak performance."
He adds, "Climbing has so many facets. You have the intense performance of sport, then you have lifestyle, travel, long multi-pitch adventure climbs. For me, climbing is my life. It encorporates all those experiences."
Sometimes a climb can be excrutiating. Failing mulitple times on a problem is part of the game says Sharma, who adds that it would not have been possible without friends like Martí Iglesias, who equipped the route. But when it came together, it just flowed like a dream he says.
"This route was different. I didn't have that frustration. I didn't have much to prove. It was based on pure enjoyment. There was no stress – I was just so happy to be out there with my friends doing something that I love."