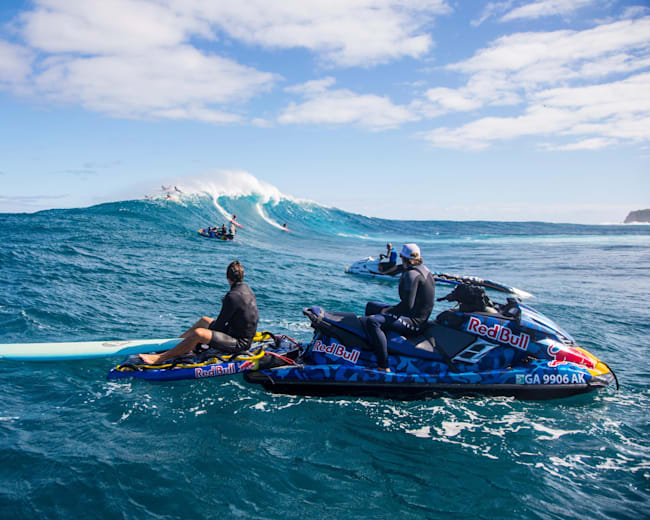 See Maui's finest surfers at Maui's favourite wave
© Zak Noyle
Homegrown talent from the Valley Isle tackle a maxing Jaws while filming Distance Between Dreams.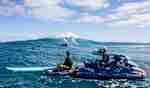 Maui's Finest | Distance Between Dreams
Ian Walsh
hails from Maui, and he wears it like a badge of honor. There's a Maui Boys moniker that's an official thing in surf now, describing a local crew with a rabid appetite for surf and insatiable thirst for progression (Paige Alms included). The diversity of the surf spots that surround the island give us air, barrel and big-wave experts all the same, and this tight-knit Maui family is a daunting presence in any lineup the world over.
That said, why leave home when Jaws is in your backyard? While filming for
Distance Between Dreams
, the cameras never shied away from grabbing a clip for the friends and family, and you'll see Walsh joined by the likes of
Kai Lenny
,
Billy Kemper
,
Dege O'Connell
and more below in some pumping Pe'ahi winter swell.
Walsh dedicated more than two years to the making of this film, and the Valley Isle ended up at the core of everything that made the final cut. From the support Walsh gets on land to the competitive yet neighbourly nature of the lineup, it seems to all start and finish with the impact of Maui.
"Growing up in Hawaii, you do have a sense of community. Everyone that lives in Maui is proud to live there, and you feel that here a lot," says Walsh. "Even though surfing's one of the most individual sports in the world, when someone does really good from here, it feels like everyone is doing really good from here."
Stream Distance Between Dreams on
Red Bull TV
from December 19 to 25.