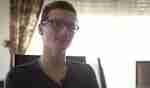 eSports Unfold: Meet Amer 'Miracle-' Al-Barkawi
There's no doubt that
Amer 'Miracle-' Al-Barkawi
is amongst the elite Dota 2 players in the competitive scene. In our documentary and extra scenes below with the Jordanian prodigy, he reveals how his journey began and gives us a glimpse of life back at home, as well as his startling humility.
"I don't think I'm the best player in the world. There are a lot of talented players and we're pretty much at the same level."
Amer speaks with maturity beyond his years about life as a professional Dota 2 player. The youngster has set records across the board in his first year of competitive gaming, including becoming the first player to ever reach a staggering
9,000 MMR
. We're sure there'll be many more records broken by the incredibly modest youngster.
Miracle-'s first experience with video games came when he tagged along with his brother to the gaming cafe where they used to often play Dota 1. At just the age of 12 he became hooked and he has never looked back. The name 'Miracle-' came about because of his mannerisms when he first showed glimpses of just how good a player he was. "When I started playing I was winning and beating everyone with Shadow Fiend. They called me the miracle boy so I just stuck with Miracle-," he says as he remembers the earliest stages of his gaming life.
Unlike many aspiring pro gamers, however, Amer initially had no intention nor believed that he would make it as a top flight player in the Dota scene. "At first I was just playing for fun, when ranked came out I hit 5.2k MMR. When I hit 7k I started playing super seriously. I was always playing alone and trying to get the highest MMR ever until I hit 8k." He concedes that he approached the whole Dota scene with a degree of naivety, reasoning that his chance of being noticed and approached to play in the competitive scene was minimal.
"I thought there was a small chance people might talk to me. I was naive and didn't think it would happen though," he reveals. "The first guy that talked to me was Johan [n0tail], and at first I thought it was a fake account so didn't really respond, until I decided to give it a go and added him on Skype and played a few games." From there, Monkey Business was formed which would eventually become the dominant force, OG. Amer and his team-mates consistently displayed excellence with Miracle- firmly cementing his place as one of the best players in the professional scene, before leaving after this summer's International 6 tournament.
When the team was first formed, there was a lot of intrigue from the community with many sceptical that Miracle- would be able to make the step up from being a pub-stomper to professional player. It only acted as motivation for the youngster, though, who tells us "I wanted to prove to people that I was not just a pub player." He reaffirms that the travel aspect was difficult for him but shows great humility when thanking his friends and family for supporting him through his choice to pursue Dota 2 as a career. He admits they now "support everything and even look through the internet to find things about me."
Spending a hot summer evening with Amer and his friends at his local internet cafe, it's abundantly clear just how much his home country, friends and family mean to him. "After a period of time I just want to come home and chill in Jordan," he concedes before admitting that the hectic nature of eSports rarely allows for a moment's rest.
"If you want to go on vacation for a month, you're simply not going to be as good as before. I can only take one or two weeks off maximum before I have to play every single day. If I want to become the best player in the world, I have to play every single day." The Jordanian feels completely at ease around his friends from home and his modesty shines through – emphasising that when he returns from the rigours of the competitive circuit, "I don't talk about Dota or what we just did in a recent tournament – I just chill and do normal stuff."
Miracle- talks about his transition from Dota 1 to Dota 2.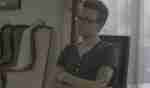 eSports Unfold feat. Miracle- Extra Scene #1
Miracle- talks about dealing with defeat and how to keep going.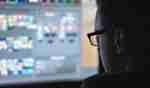 eSports Unfold feat. Miracle- Extra Scene #2