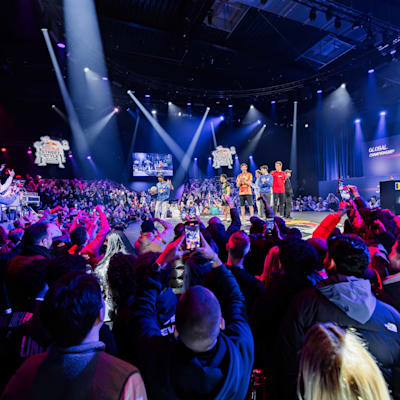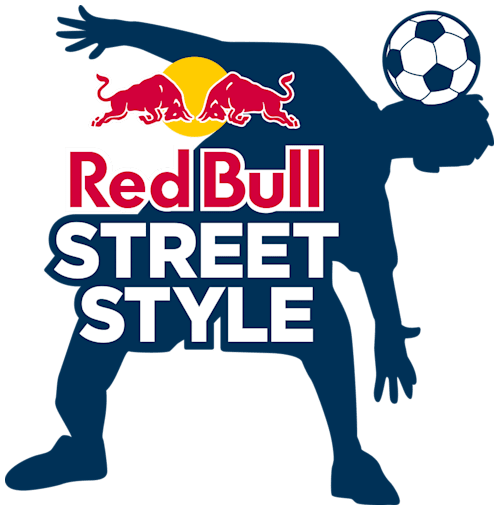 Red Bull Street Style Championship
Some of the best ballers in the world battled for the Red Bull Street Style Championship title in Brussels, Belgium, where top skills, creativity and musicality took them to the podium.
Freestyle football is the art of performing tricks with a football. It's all about individuality, credibility, musicality and, of course, skill.
Red Bull Street Style has established itself as the sport's premier event. The 2023 contest was invitational and saw the best 12 male and 12 female freestylers show their skills and battle head-to-head for the title.
Four minutes – two ballers – one ball.
An incredible week of freestyle football culminated in Jay Hennicke of Australia and Anastasia Bagaglini from Italy taking the Red Bull Street Style Championship titles in Brussels, Belgium.
This year's Red Bull Street Style marked the 12th edition of the event, with the long list of nations represented highlighting the growing popularity of freestyle football around the world.
Hennicke fulfilled a life-long dream of becoming a Red Bull Street Style champion, defeating some of the most reputable names and former champions in freestyle football to claim the men's title. He overcame Jesse Marlet of the Netherlands in the final, while Frenchman Tristan Gac defeated ten-time world champion Erlend Fagerli of Norway to secure third-place.
"I didn't expect it, I've never even made a top eight and I did not expect to beat Jesse," said Hennicke. "It just felt amazing on stage, and the energy in Brussels was just crazy. To compete with world's best is just a blessing to me – I am just so proud to be involved in freestyle and street style football."
Bagaglini won the women's title after defeating Canadian Mathilde Fortier in the final, while last year's champion Caitlyn Schrepfer of the USA took third place on the podium.
"I'm so happy – I feel really grateful to be here," said 21-year-old Bagaglini, whose title saw her become the youngest ever winner of the event. "I have been doing freestyle for seven years and I train every day, it's difficult to do it on the stage but I did it! The other girls are amazing, and I am very pleased for this victory."
Red Bull Street Style Championship 2023 will also be remembered for the retirement of Fagerli, who's considered the greatest freestyler of all time.
"I am feeling okay after my final battle, it was not the best but the man who beat me was super good today," said Fagerli, who has amassed 10 Red Bull Street Style Championship over the course of a glittering career. "We had a really fun battle and ending my career in Belgium is so cool.
"I'm just really happy with my freestyle career – it's been the most beautiful journey. To attend all these competitions and do so well it's been amazing."