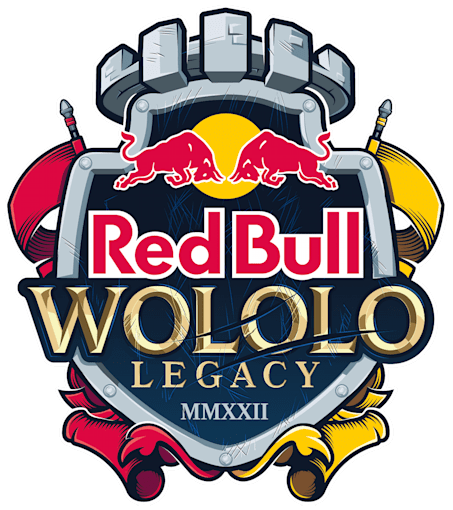 Red Bull Wololo: Legacy
Are you ready for Red Bull Wololo: Legacy? The 1v1 Age of Empires competition returns, with pros and amateurs competing across several Age of Empires games, promising epic gameplay from start to finish. You can join the action, too.
Long live the king! After an incredibly successful 2021 event circuit, we're proud to announce that Red Bull Wololo is coming back for its sixth tournament, returning bigger and better than ever. To celebrate the 25th anniversary of the Age of Empires series, we've partnered with Microsoft to create the biggest tournament to date. Three titles to prove yourself in, countless opportunities to watch your idols and a LAN final for the ages await you – are you ready?
Red Bull Wololo: Legacy celebrates Age of Empires with competitions in Age of Empires I: The Rise of Rome, Age of Empires II: Definitive Edition and Age of Empires IV. Qualifiers are starting in May, culminating in a LAN final in front of a live audience at Heidelberg Castle in Germany. You can expect the stream and event to be hosted by the most beloved faces from the community and there will be hand-picked side activities for fans to enjoy on-site and on-stream – stay tuned for more information on how to qualify, ticketing, the full event schedule and the talent.