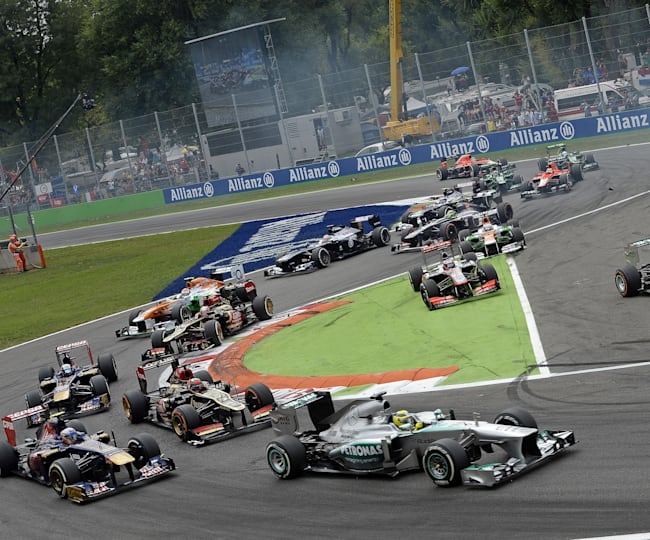 © RedBull.com
5 crazy F1 ideas for the future
Think double points is an odd idea? We've come up with five even crazier ideas for the future.
Drivers changing their own tyres
In modern F1 the teams have to live in the real world and have to worry about fuel economy and preserving their engines. But they still get the five-star service at the pit stops. Wouldn't it be fairer – and more of a challenge – if they had to change their own tyres? It would take them longer than two seconds, that's for sure!
The drivers have chosen their own
lucky numbers,
why not put that to the test by deciding the grid by a lottery – first out of the hat starts at the front. It would mix up the grid and could leave the fastest guys in the middle of the pack having to fight to the front.
Why do all Formula One circuits need to be made from Tarmac anyway? How about racing on different types of terrain like
snow, sand or dirt
… maybe even throw a jump in or two.
There's all sorts of gadgets and gizmos to help aid overtaking in Formula One but when DRS and KERS aren't enough, how about a shortcut? With so many alternative layouts at tracks like Abu Dhabi too, you wouldn't even need to add any additional routes.
Modern technology now allows us to listen in on conversations between driver and team but when that isn't enough for audiences, live in-race tweets from the drivers could be broadcast. With fancy screens on their steering wheels, drivers could keep us informed on their race with live
Twitter
updates.