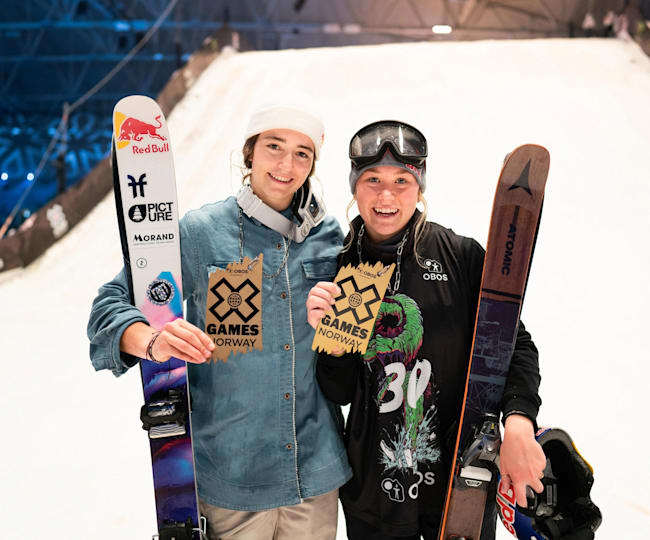 © Kyle Meyr/Red Bull Content Pool
FOUR shines a light on the female freeski revolution
Get to know world's best young female freestyle skiers and follow them from home, school and training all the way to medal-winning glory in FOUR.
Old heads on young shoulders: that's what it took to start a revolution in women's freestyle skiing. In just a few short years, a sport that was dominated by women in their twenties is now run by a much younger crew and 1260s are the new 900s. But what's it like to be so young and leading a revolution in progression? This is the question that video series
FOUR
seeks to answer, shining a light on the lives of four of freeskiing's hottest young talents:
Kelly Sildaru
,
Mathilde Gremaud
,
Jennie-Lee Burmansson
and
Tess Ledeux
. Here's what you need to know about the quartet:
Mathilde Gremaud – shooting for perfection
When it comes to being a teen freeski prodigy, talent will only get you so far – it also helps if your dad's a former ski racer and you learned to ski at about the same time most kids are learning to walk. That's the start that Swiss freeski sensation Mathilde Gremaud was given and she's certainly making the most of it.
Progression is at the heart of Gremaud's game, along with making things look smooth and effortless. These three characteristics that earned her gold in her first major contest aged 17, when she stomped the first-ever Switch Double Cork 1080 at X Games Norway 2017. Not only did she win, the judges awarded her a perfect 50 out of 50 possible points.
Small wonder then, that Gremaud was selected to ride for Faction, the deepest and most diverse freeski team out there. To see more of her smooth superpowers, check out the X Women's segment in the The Collective by Faction Skis.
FOUR Episode 1: Get to know the athletes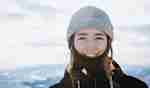 Be sure to download the free Red Bull TV app and catch unmissable action on all your devices!
Get the app here
.
Kelly Sildaru – the ultimate all-rounder
If ever there was a child-prodigy-turned-global-phenomenon, it's Estonian queen Kelly Sildaru. Coached by her dad Tõnis and constantly pushed by her equally talented little brother, Henry, Tallinn-born Sildaru started skiing at two and dropped her first edit at the age of five, creating an instant online following that she's been building ever since. At the tender age of nine, Sildaru was dropping edits that could have earned her a spot in any international slopestyle contest, but she wasn't yet old enough to compete.
Could the Youtube prodigy really hang with the pros, though? Dropping sick edits is one thing, but keeping a cool head in a high-stakes contest is another. The freeski world didn't have too long to wait to find out if Sildaru had what it takes to win in the big leagues. Aged just 12, the rookie started winning major contests, including a Dew Tour gold medal.
A year later, in 2016, Sildaru won her first X Games Slopestyle gold medal with a run that was years ahead of the competition in terms of technicality. Next, she turned her sights to halfpipe and within a couple of years she was crushing it.
At X Games Aspen 2019, Sildaru won three medals in 26 hours, becoming the first-ever skier to earn three medals at a single X Games. She followed that up in 2020 with two golds in Slopestyle and Superpipe, and a fourth in Big Air. Competing in three different disciplines at one event is incredibly tough, but to do it at the biggest contest of the year is mind blowing and it's the topic of episode two.
Is Sildaru the best all-round freestyle skier in the world? It's hard to argue otherwise. She's incredibly consistent and never seems to fall. She's easily the most technical female on rails and in Big Air she became the first woman to land a Switch 1260 Mute and a 1440 in competition. She went from being a halfpipe novice to X Games Superpipe contest winner in a ridiculously short space of time. The only real question left to ask, is now that she's reached the top, where will Kelly Sildaru go next?
FOUR Episode 2: All eyes on X Games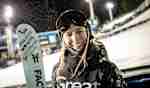 Jennie-Lee Burmansson – progression and pain
Aged just 17, Swedish freeskier Jennie-Lee Burmansson is the youngest of the females featured in FOUR and she's already making big waves in the freeski scene, starting with her international debut in 2018, when aged 15 she became the youngest ever Ski Big Air champion at X Games Norway.
Raised in the ski resort of Sälen, Burmansson began skiing at the age of two (starting to see a pattern here?) and was already a promising alpine racer by five-years-old. When she turned eight, racing was already getting old and the young Swede started hitting jumps and rails instead of gates. Just eight more years passed before Burmansson found herself at the top of the sport, with an X Games Gold and a World Cup crystal globe in the trophy cabinet. But then, in September 2018, injury struck hard.
When it comes to freestyle skiing, progression and pain are inseparable, and injuries are an inevitable part of the equation. Burmansson's Anterior Cruciate Ligament (ACL) was blown out and her winning streak came to an abrupt end. For the next year she had to shift her focus away from winning contests to the less glamorous job of healing. This was to be Burmansson's reality for the whole of 2019, but she found that while rehab sucks, she was learning a lot about her mind, her body and resilience in general.
The result? Burmansson is back on the snow and feeling stronger than ever – and wiser: two qualities that should serve her well on her return to the forefront of progression.
FOUR Episode 3: Progression and injuries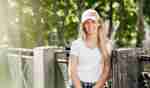 Tess Ledeux – becoming a champion
Coming out of La Plagne, France with an impeccable freestyle pedigree, Tess Ledeux is a small girl with a huge talent. She first got onto skis at (you guessed it) two years of age and before long was following in the freestyling footsteps of her cousin, French halfpipe legend Kevin Rolland. An early start, combined with having a family role model and the epic Tarentaise valley on her doorstep gave Ledeux the perfect foundation to build on and by age nine she was already turning heads at her local ski club.
Aged 15, with her talent and competitive nature coming into full bloom, Ledeux made her debut on the international scene with a bang in 2017, winning Slopestyle gold at the FIS World Championships, making her the youngest skier ever to win a world title.
While Kelly Sildaru has made it to the top by being the most technical and consistent skier on the mountain, Ledeux has reached similar heights by being the most explosive. Combining big rotations with great amplitude and huge stomps is the way to win Big Air contests and she always goes all-in. It doesn't always pay off, but when Ledeux gets her A-Game going she's unstoppable, as she proved by winning Big Air at the 2019 World Championships, X Games Norway 2019 and the 2020 X Games Aspen.
Pedigree, talent and a fearless approach: these are the essentials that gave Ledeux the potential to become the best in the world. After that, what's needed are huge reserves of ambition, self-belief and drive. It's these qualities that are explored in Episode 4, as she goes up against the world's best at the Big Air World Championships.
FOUR Episode 4: The world champs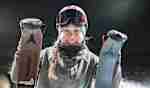 In this compelling series, we get a window into the lives of four young women, touched by brilliance. In many ways, they're just regular teenage girls – fresh faced, fun loving and innocent. But at an age when most of their peers are still figuring out what they want to do in life, Kelly Sildaru, Mathild Gremaud, Jennie-Lee Bermansson and Tess Ledeux are professional athletes, contest veterans and world champions with a lifetime of dedication and self-discipline behind them. It's a fascinating, inspiring window to look through.