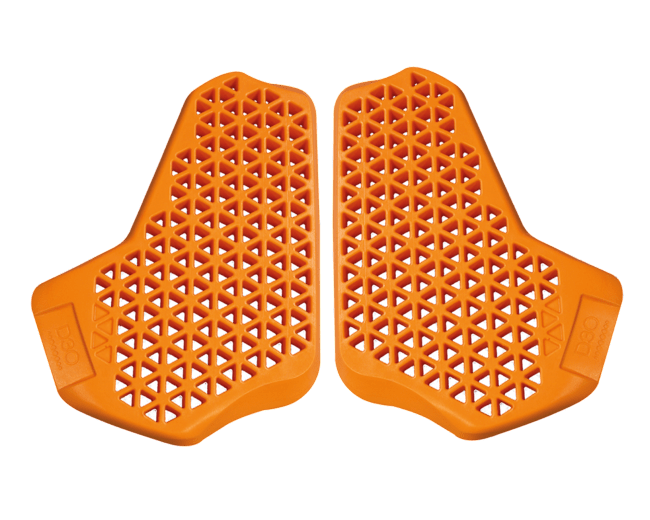 6 sport-loving inventors whose tech could change the game
© D3O
Not content to see their favourite sports sidelined, we meet three inventors who've committed their lives to innovation that could truly change the game.
Unless your favourite sport is something that really pushes the boundaries (
Red Bull Air Race
, we're looking at you…), there's a good chance the sport you love is ruled by tradition and age-old regulations. However, there is still plenty of scope for innovation.
And, thanks to some brilliant minds, we've seen amazing technology make a difference to some of the world's most traditional games. Read on as we take a look at six of the standouts and their play for sporting success…
Paul Hawkins: Hawk-Eye
Created by Dr Paul Hawkins in 1999, Hawk-Eye has dragged even some of the most conservative sports kicking and screaming into the 21st century. Though initially used to show TV viewers exactly what was happening in cricket – something even the layman can appreciate – over the past decade it's gone onto much bigger and better things. It's now an integral part of over 20 sports, including tennis, badminton, basketball, football, snooker and golf. Even high-octane action sports are getting in on the action, with NASCAR one of the latest to turn to the innovative analysis platform. And what began as a plucky startup, now turns an annual profit of around €34 million (£30 million).
Heine Allemagne: Vanishing spray
With the ability to completely change the viewing experience, it's easy to see why inventions like Hawk-Eye have become so popular. But innovation is also vital in stadiums and in the sports themselves – that's where Heine Allemagne's incredible vanishing spray comes in.
This clever foam does exactly what it says on the tin, enabling officials to make temporary pitch markings that completely disappear after 60 seconds. It means referees can mark out exactly how far away players need to be when free kicks are taking place, and it's taken the football world by storm.
The once destitute 47-year old Allemagne worked on his idea for 14 years, before seeing it adopted at football matches around the world, even appearing at the 2014 World Cup. However, things have since turned slightly sour for the Brazilian, who is currently in a
legal battle against FIFA
to protect his patent and secure his fortune despite the spray's success.
John McGuire: Game Golf
On the face of it, golf can seem a conservative game, but behind the scenes it's actually packed with technology – from high-tech golf clubs made out of cutting-edge materials, to balls designed for maximum aerodynamic efficiency. Another thing golfers are known for is their love of statistics, and that's what prompted John McGuire to devise his Game Golf system in 2010.
McGuire, an entrepreneur with a history in telecommunications, sports and technology, designed Game Golf to work alongside existing equipment, with tiny tabs that attach to each and every golf club. These work alongside a GPS receiver to determine exactly how far a player is hitting each shot – to the centimetre.
An invention that monitors stats feels like a natural progression for McGuire, who started off on his own in 2004 with a performance consultancy company initially created to help people at both a personal and professional level, before deciding he could make an even bigger difference in golf.
"Our wearable technology captures a player's entire game of golf without any input from the player while playing," says McGuire. All that information is kept online after your game, letting you map out how you performed and see the areas you can improve.
"Our objective is to become a world leader in performance improvement systems for the sports you play," adds McGuire. We are doing this by developing innovative, engaging fun systems that tap into collaboration and allow the golfer to get better quicker by having fun."
Dr Phil Green and Richard Palmer: D3O
At first glance, sports, motorcycle clothing and elite defence forces may not appear to have anything in common, but over the past few years all have been using an innovative material to great effect: D3O.
The material was discovered at the University of Hertfordshire in 1999 by British engineers Dr Phil Green and Richard Palmer. It's essentially a polyurethane foam which also has traces of an unusual material called polyborodimethylsiloxane, a liquid capable of increasing in viscosity when stress or shock is applied. In short, the materials used to create D3O make it perfect for absorbing and dispersing energy.
On noticing these traits, Green and Palmer
applied for a patent in 2002
, first using the material to help protect skiers in the US and Canadian ski teams at the 2006 Winter Olympics. Over the past decade D3O has gone from strength-to-strength in sports. It's been used in clothing for motorcycle racing, helmets in American football and baseball, and even as part of the insoles used by 100m gold medalist Usain Bolt.
Charles Walton: RFID and Zebra
Granted, when electrical engineer Charles Walton filed for ten patents across the 1970s and '80s for his groundbreaking RFID (Radio Frequency Identification) devices, we don't imagine he was dreaming of making it big in the NFL. That's exactly what has happened though, and thanks to a combination of RFID tracking and technology from a
company called Zebra
, the NFL is now tracking each and every player on the field.
RFID tags can be attached to pretty much anything, with readers using electromagnetic fields to automatically identify and keep tabs on the movement of the tags. Easy tracking capabilities make RFID perfect for use in warehouses and shops, but Zebra decided to use Walton's technology to track people instead.
As a result, coaches have been able to see exactly what their players are up to throughout games, using real-time statistics to change their tactics, while also having a massive impact on training. Football fans can also benefit from Zebra, with the ability for TV companies to collect and share far more data and statistics as the games are actually taking place. So, while it may not have been intentional, we'd like to say a big thanks to Charles Walton, as we can't imagine Zebra existing without RFID.