When it comes to right-hand point breaks, South Africa stands alone
Since there was no 2020 J-Bay Open, we decided to crack open the vault from Jason Hearn's Made In South Africa series and create a fresh edit with nothing but perfect surf from across the country.
There's something about the waves in South Africa that makes them feel timeless. You could be watching 30-year-old footage of
Tom Curren
and
Shaun Tomson
painting the walls of J-Bay and it still feels as fresh as seeing
Jordy
or
Mikey February
's Instagram clips from last week. There's a tonic in walls of South Africa's point breaks, as if they're some kind of collective fountain of youth.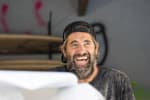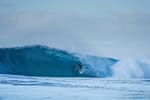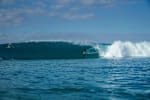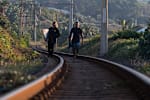 Naturally, then, as the world went into lockdown this spring and summer, we editors here at Red Bull Surfing yearned to put together an action edit that could take our minds elsewhere. Our first thought was
Jason Hearn
's
Made In South Africa
series.
Originally published in July of 2019, Hearn's three-part look at some of South Africa's best waves and most famous surfers took us from Cape Town all the way up the coast to Durban.
Along the way, we witnessed a perfect day at Dungeon's with
Frank Solomon
and his big wave crew; to a few days of delicious wedges with Jordy Smith and Mikey February; to the infamous pits of Cave Rock, where
Ricky Basnett
rules supreme; to, finally, the central coast, where the legendary free surfer
Frankie Oberholzer
and his son
Koby
match the timelessness of South Africa's point breaks with ageless surfing.
Be sure to download the free Red Bull TV app and catch unmissable action on all your devices!
Get the app here.
What awaits you in the edit above is six minutes of pure escapism – an elegant remix of the best moments from the original series. And some more good news? We've got two more Made In remixes on the way in the coming weeks. Sit back, relax, and... you know the deal.