Swedish mountain biker
Martin Söderström
is a bonafide legend when it comes to mountain bike slopestyle and freeriding. In a 14-year career, Söderström has been a major figure in slopestyle contests around the world as well as winning plenty of Crankworx, Pump Track and Speed & Style contests.
On top of that, he's also become a screen sensation with multiple banger videos and online content released over the years. From pure steeze and riding skills to humour and in-depth stories, these are some of his best bike videos: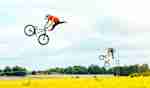 Field Trippin' with Söderström and Dawid Godziek
Field Trippin' is a holy union between two of the most stylish riders in MTB and BMX. This 2017 edit sees Söderström and
Dawid Godziek
fly through an idyllic Swedish landscape, pulling big tricks without any kickers or landings.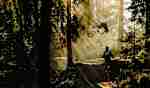 Martin Söderström and Emil Johansson
This trick-packed shredit is a collaboration with Söderström's fellow countryman and the world's leading slopestyle talent
Emil Johansson
. The duo head to Järvsö, Sweden, for some good ol' bike park steezing on the trails there. Johansson grew up idolising Söderström and has been inspired by him. This video is a true meeting of old vs new school.
3. A visit to MTB paradise – Ride with the Swedes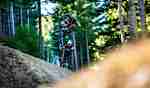 Söderström has been central to the series
Ride with the Swedes
over the years. Season one featured him alongside Anton Thelander, while the second season saw him joined by Emil Johansson. Episodes from the series see Söderström ride in locations from local
Swedish spots
to magical terrain like
Cappadocia in Turkey
alongside taking on huge competitions like
Red Bull Rampage
and
Audi Nines
. In our featured clip from the series, Söderström is joined by Johansson for some insane riding in Queenstown, New Zealand, the epicentre of the NZ mountain biking scene.
4. Söderström explores Stranda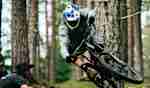 Martin Söderström explores Stranda
Given his stature in the world of mountain biking, Söderström was chosen by filmmakers the Tillmann brothers to be part of their epic biking movie,
The Old World
. This video is an extended clip of his part in that film that goes behind the scenes of the shoot in Norway's beautiful Stranda region. As a bonus you get some of Söderström's epic riding in Norway thrown in.
5. Söderström freeriding in Barcelona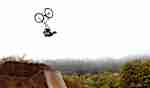 Martin Söderström killing it in Barcelona
This is a bit of early Söderström from back in 2012 when he was first making waves on the slopestyle scene. He visits Barcelona to ride some prime spots, tricking with fearless freedom away from the pressures of competition. This is all about having good times and hanging loose.
6. Söderström's road to recovery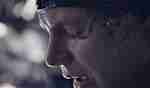 Martin Soderstrom's incredible recovery story
Coming into Red Bull Joyride in 2013, the then-23-year-old Söderström was on top of his game, fighting for the overall FMB World Championship title. Sitting in second, he dropped in for his final run knowing he had a chance to take the win, but after a close-to-perfect run he crashed hard on the very last jump. That crash resulted in a career-changing leg break. We charted Söderström's long road to recovery back then in a revealing insight into the athlete's mental and physical state. Watch both parts, beginning with part 1 above and part 2 below.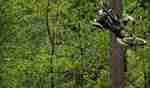 Martin Söderström's road to recovery: part 2
Download the free Red Bull TV app and catch the MTB action on all your devices!
Get the app here